Honey talks at Grrr! International Festival of Alternative Comics
HONEY TALKS at the Grrr ! festival
International Festival of Alternative Comics, Pančevo, Serbia, April – May 2006
Exhibition of our new edition Honey talks at GRRR! festival in Pančevo took place in Gallery of
Modern Arts. It includes exhibition of original panels from the edition plus a reconstruction of
the beehive together with the reproductions of the original panels, animation films made for
the occassion and also some works from the workshops we make to accompany the exhibition.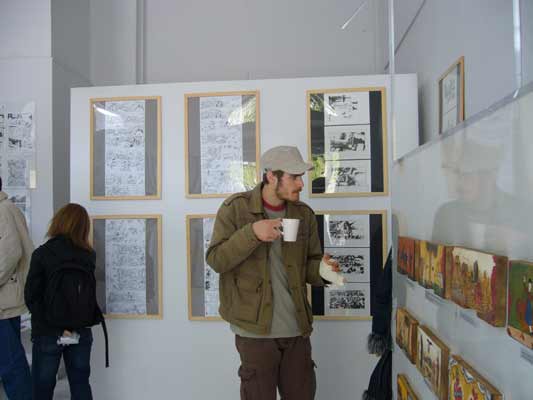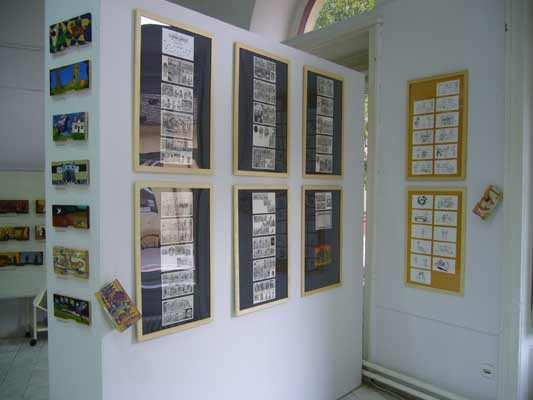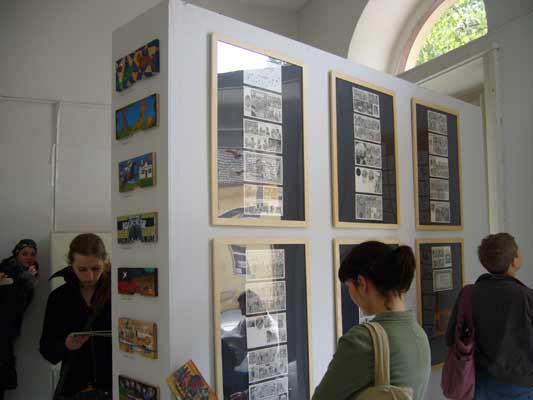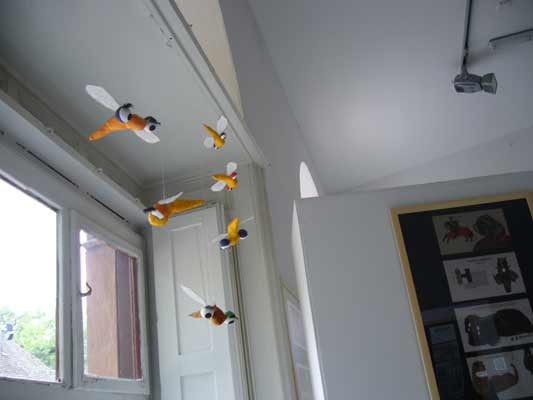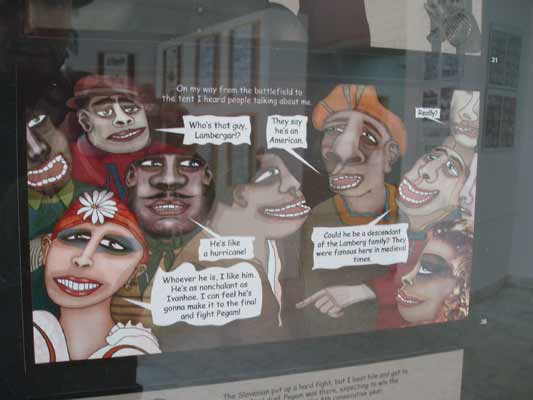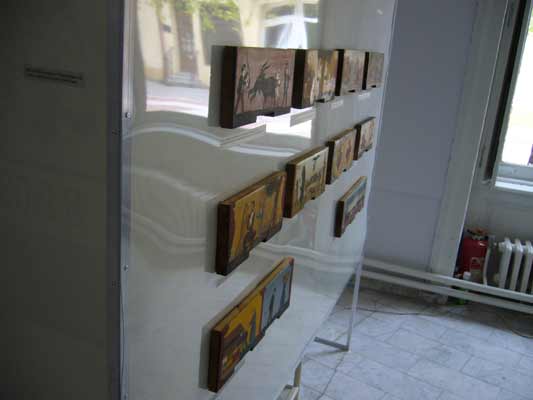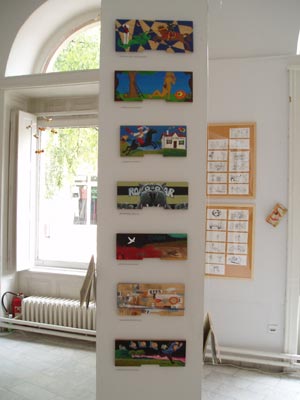 To pay tribute to the slovenian apicultural tradition some products of local beekeepers.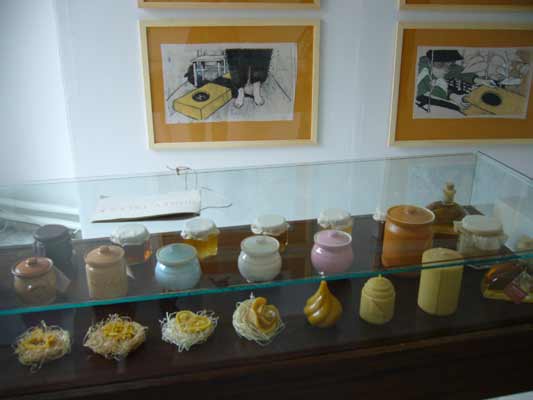 As always the GRR! festival knows how to treat its guests. Official feast of the festival…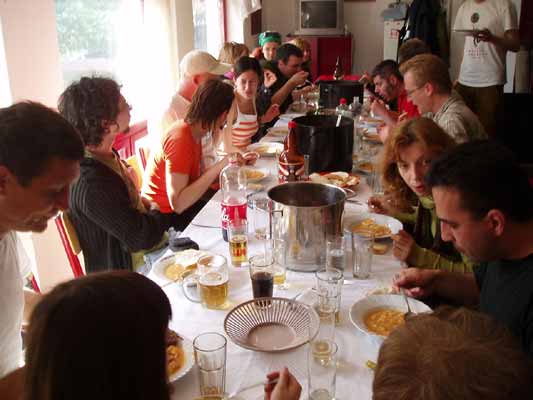 … and the official cook of the festival.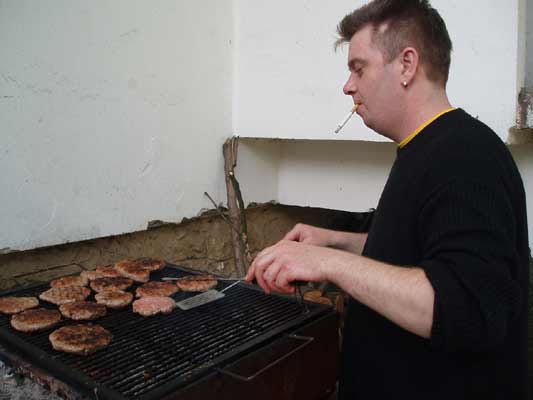 Opening performance by Rita Braga.