Saša Kerkoš: Kurent's Daily Reflections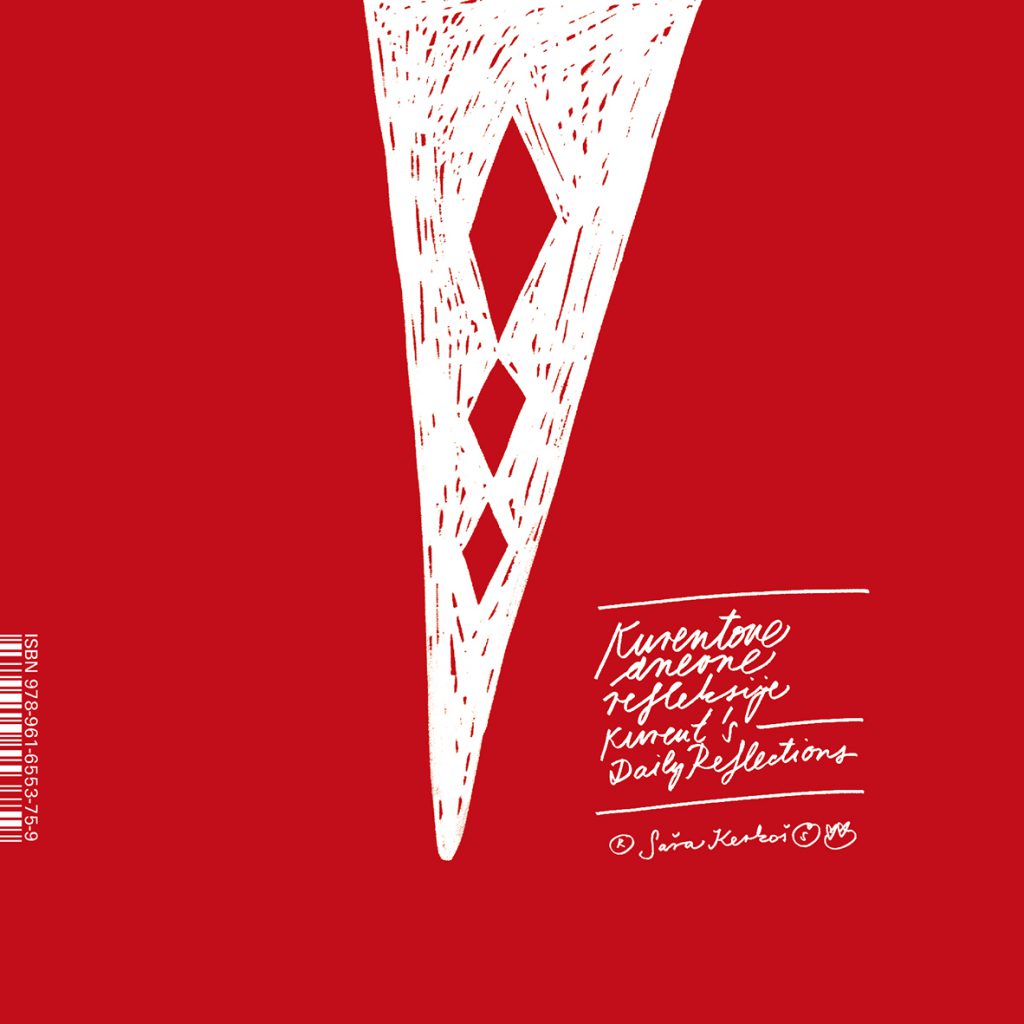 – BILINGUAL EDITION (ENGLISH-SLOVENIAN) –
Kurent's Daily Reflections, Minimundus Edition  #14, Feb. 2016, 56 bw pages, 14,5 x 15,5 cm, 7 eur

Kurent's Daily Reflections, are a series of diverse works by Slovenian artist Saša Kerkoš, capturing the ancient Slavic mythological creature known as the 'Kurent', removed from its original context and now placed inside the artist's newly found world.
The artist's narrative explores the complex relationship between symbolism and cultural context, something often incomprehensible through language alone. The Kurent, whose primary task in ancient mythological times was to expel the demons of winter, is now rediscovered and redefined in artist's new body of work.Her work captures the Slovenian unconscious connection and attachment to tradition, providing an interesting starting point to explore modern life through a historical context.
The format of author's work is conceived in a visual journal entry style, reflecting the contemporary state of society, often with much irony and humour. Through the creature's expressive demeanour, torn away from the shackles of the past, the Kurent now lends itself to be interpreted in a new light. These new interpretations have been created and influenced during the artist's extensive travels through Europe and Asia, where in a global sense, the Kurent's uniqueness becomes even more specific and peculiarly Slovenian.
The 'Kurent' project explores storytelling, intangible heritage, dislocation and the transformation of history and myth. This context provides new possibilities of exploring a culture deeply rooted in tradition, while also expanding the character's identity.
SAŠA KERKOŠ (1977) is a graphic designer, an illustrator and a comic artist from Slovenia. She is constantly exploring and pushing at the margins of art and design, society and visual culture through a wide range of projects to investigate the topics that most interest her.
_________________________________________________
Published as a special edition of the Stripburger magazine.
Supported by Javna agencija za knjigo RS / Slovenian Book Agency.
Save