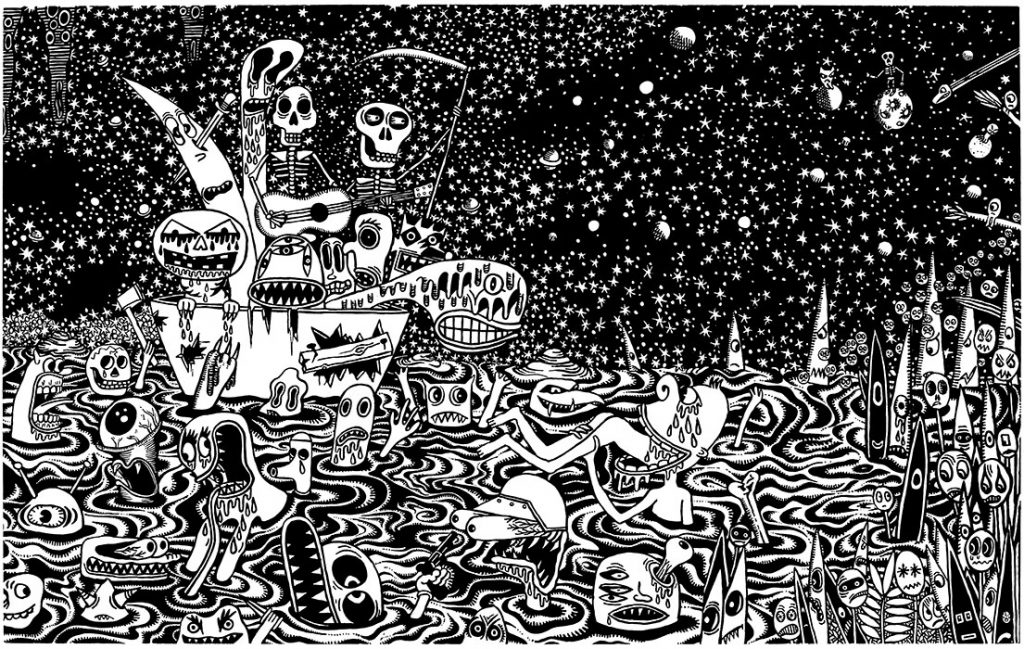 EXHIBITION OPENINGS
Thursday, 15th December 2016
Kresija Gallery, Ljubljana, at 19.00
DobraVaga, Ljubljana, at 21.00
The painting series Bastokalypse is a result of the cooperation between two Swiss artists, M. S. Bastian and Isabelle L., who have created a monumental series of 32 canvasses over a period of several years. These canvasses, which are conceived so that they enable an uninterrupted series of images that includes a highly eclectic set of motifs borrowed from contemporary pop culture, history and art, depict their vision of the modern apocalypse. The result is an impressive collage of expressive images, almost an encyclopaedic collection of motifs, in which the artists flirt (in the formal sense) with the comic tradition as a classic painting expression. The series marked by a mixture and appropriation of various images, reflects the endless aspects of the contemporary world, as mediated by media and contemporary culture; alongside the idyllic images of human creation we can discover scenes of terror and destruction, with which they create a subjective, but very expressive painting of total chaos – the contemporary apocalypse.
Due to spatial restraints only a part of the series will be presented in Ljubljana, however, even though it is not shown in its entirety its exceptional visual effect is not diminished in any way. The entire project can be seen in the monograph Bastokalypse (Scheidegger & Spiess, Zürich, 2010). The opening in the Kresija Gallery (at 7 pm), will be followed by the opening of a small scale exhibition entitled BUM! BAM! BAM! in DobraVaga (at 9 pm), where the artists will, alongside smaller paper sculptures, also place on sale a series of screen prints. Characteristic for their work is the broadening of the borders of classic comic narration, which they assert in the field of visual arts with unique freshness and insight.
Bojan Albahari will head the guided tour and the talk with the artists which will start in the Kresija Gallery at 11 am on Saturday, 17th December.
Both exhibitions will be on display until 12th January 2017.

THE AUTHORS:
M. S. Bastian (1963, Bern) studied graphic arts in Biel, Switzerland. Following his studies he worked in various graphic studios, however, in the early nineties he became dedicated to creating comics. He has been a member of the artist collective Könige der Herzen since 1998. He has been working with the artist Isabelle L. since 2004 and together they have exhibited in numerous exhibitions, fairs and festivals throughout the world. Isabelle L. (1967, Biel) also studied graphic arts in Biel, and later she worked in graphic design as well as signed her name under numerous installations. The artists have received numerous awards for the work they created together as well as individually.
TIMETABLE:
Thursday, 15th December 2016
EXHIBITION OPENINGS
Kresija Gallery, Ljubljana, at 19.00
DobraVaga, Ljubljana, at 21.00
Saturday, 17th December 2016
GUIDED TOUR AND TALK WITH ARTISTs
Galerija Kresija, Ljubljana, at 11.00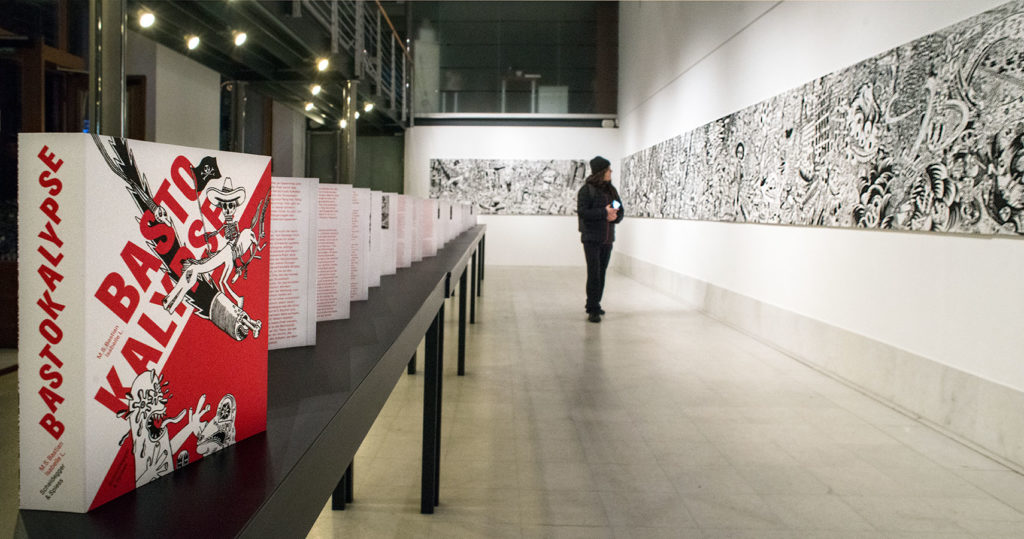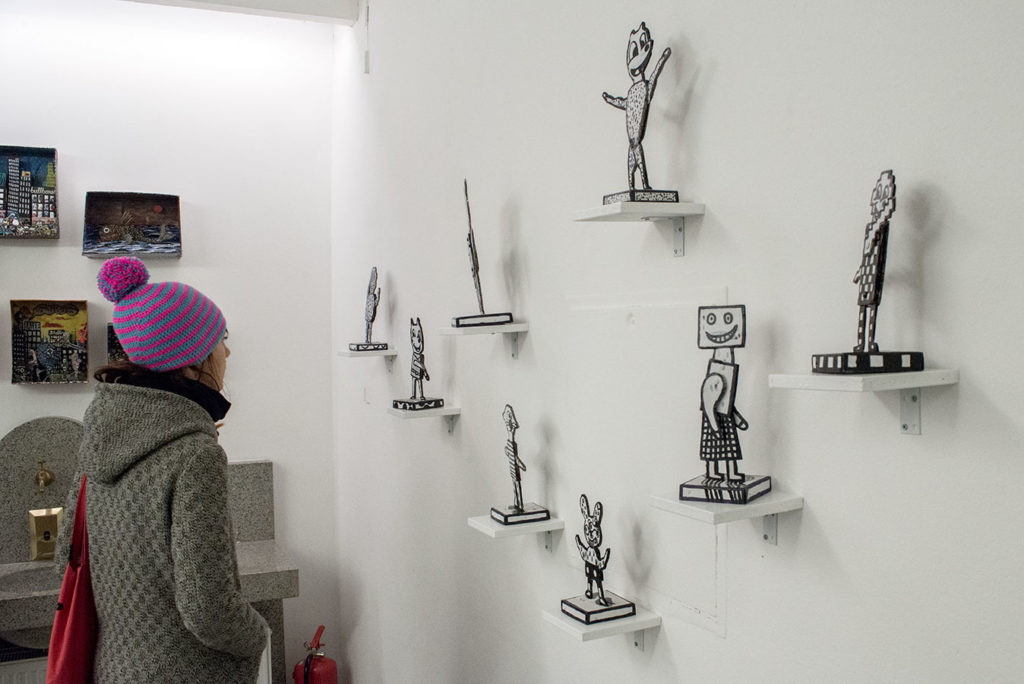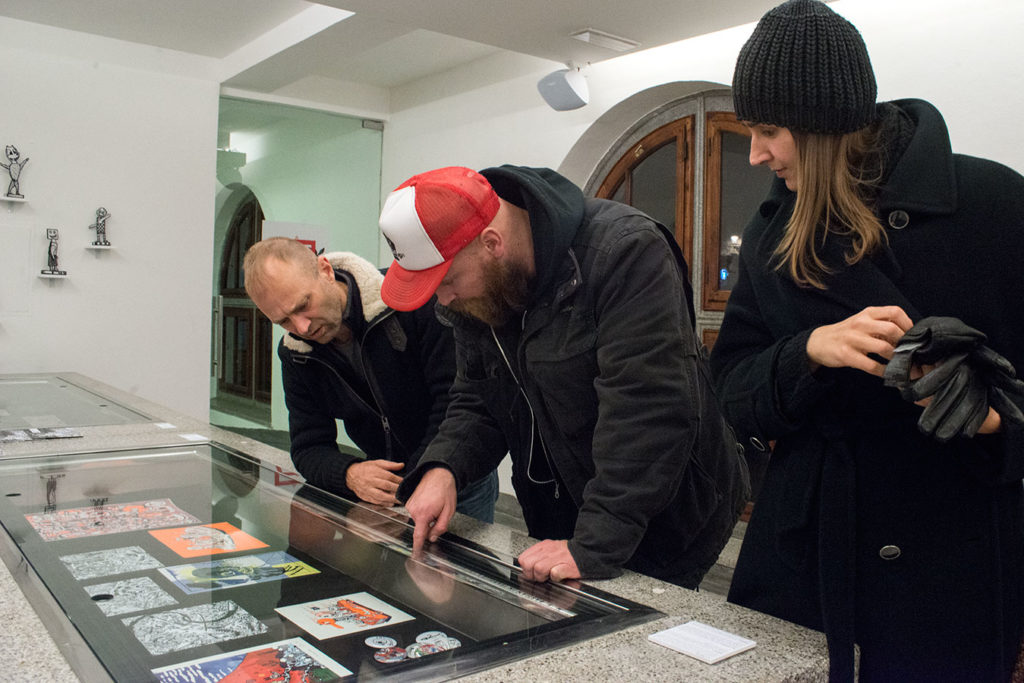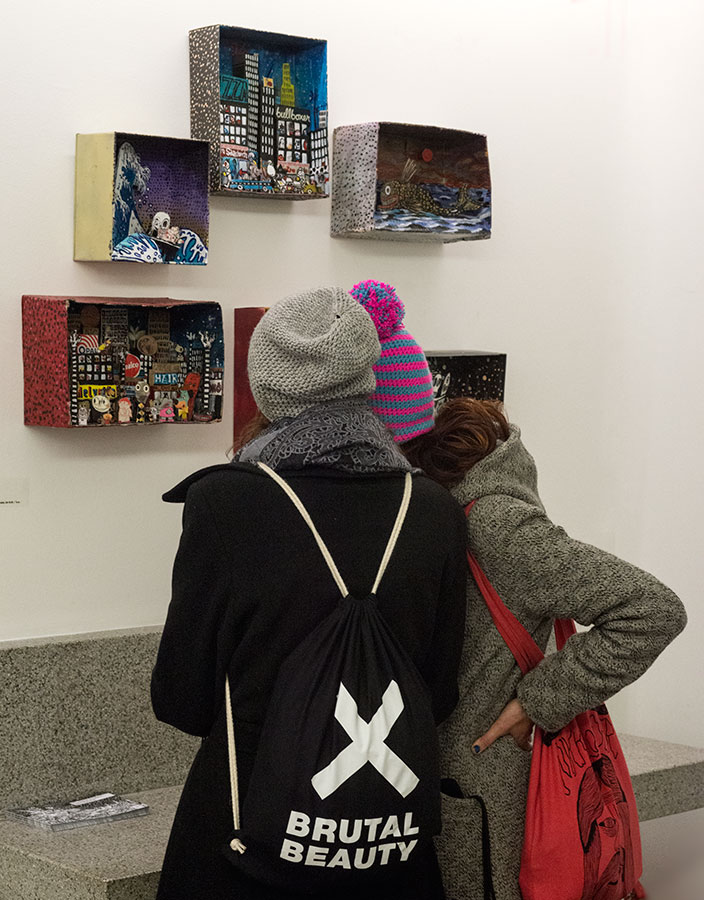 ______________________________________________________________
Opening hours:
Kresija Gallery: Mon. – Fri.: 10 am to 6 pm; Sat.: 10.00 am to 2 pm; Sun.: 10 am to 1 pm.
DobraVaga: Mon. – Fri.: 10.00 am to 8 pm; Sat.: 8 am to 8 pm or by appointment; Closed on Sundays and public holidays.
Coproduction: Kresija Gallery/Municipality of Ljubljana and DobraVaga/Kino Šiška.
Visual press material: 192.168.79.10/stripburger/press/bastokalypse/
Save
Save
Save
Save