ANIMAL COLLECTIVE – NEW INITIATIVES IN EUROPEAN COMICS
Exhibition
CentroCentro, Madrid, Spain
30.9.2016-29.1.2017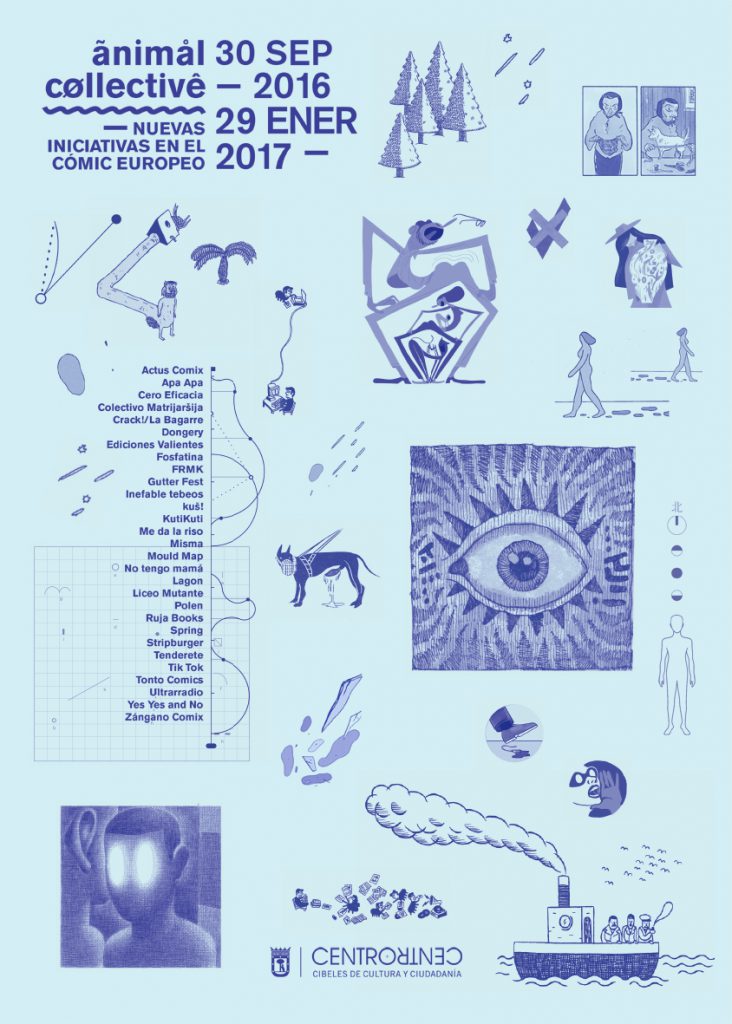 Stripburger is part of the group exhibition 'Animal Collective' in Madrid, which showcases collectives from all over Europe. Stripburger exhibits posters, books and covers.  The Spanish audience will be able to watch the animated movies Stripburger in motion and Wanted, created with the comics from the magazine.
Check it out, if you're visiting Madrid!