Exhibition of comics and illustrations
12. 1. – 9. 2. 2017

The international project Long live comics! Long live animation!, which encompasses a competition, exhibitions and workshops is aimed at encouraging young artists working in the field of comics and animated film. The main mission of the project (which has found itself in its twelfth consecutive edition this year) organised by Stripburger and the association Vivacomix from the Italian Pordenone, is to spread and promote comics and reading culture amongst the youth. Every year pupils are offered a selection of characters by Slovene and Italian comics artists, which serve as an inspiration for the young aspiring artists as they enter the magical world of comics and animations. This time we selected characters created by the Slovene artist Tanja Komadina and the versatile Italian artist Piermario Ciani.
Tanja Komadina will present her characters and their multilayered stories at the exhibition. The visitors will get acquainted with the little boy Mile from the story Cool bike, and learn about the fate and desires of the young refugee who arrived to Slovenia. The artist will also present some other characters (most of which come from the animal kingdom), which she created for her youngest public.
The Italian artist Piermario Ciani will be presented in a slightly different way. We will present him through the exhibition that was set up at the tenth anniversary of his death and was dedicated to the memory of this versatile artist: for this exhibition more than two dozen artists created drawings, which emerged from the characteristic Ciani's seal, and sent them in by mail. With this they created a unique homage to the artist, his ideas and his pioneer work in the field of mail art. The title Posta Benandante (Travel well, mail) reffers to the Italian Association Porto Benandante from Portogruara intalian association of protagonists of the mail art, whos establishing member was Piermario Ciani.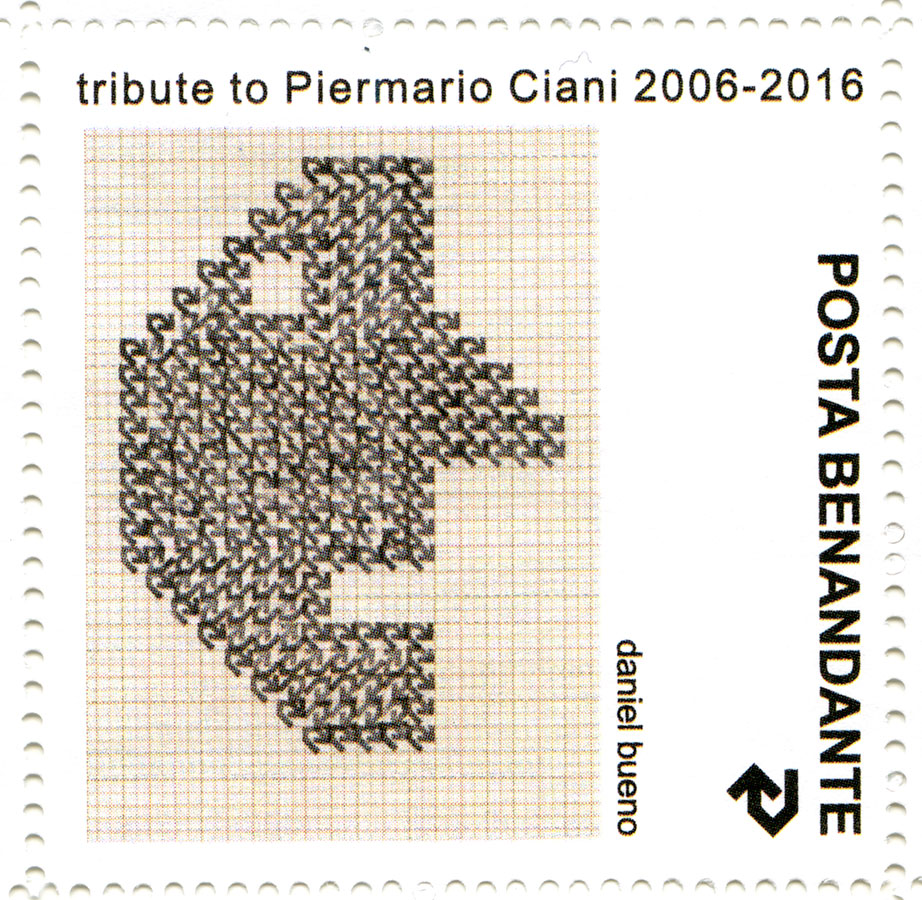 Participating artists at Posta Benadante exhibition: Vittore Baroni (IT), Emanuela Biancuzzi (IT), Ludovico Bomben (IT), Daniel Bueno (BR), Marco Capellacci (IT), Iva Ćirić (RS), Rastko Ćirić (RS), Giancarlo Dell'Antonia (IT), Alessandra Ghirardelli (IT), Kristjan Holm (EE), Marko Kociper (SI), Annamaria Iodice (IT), Silvia Lepore (IT), Chintis Lundgren (EE), Leila Marzocchi (I), Franco Matticchio (IT), Luigi Molinis (IT), Lucija Mrzijak (CZ), Anna Pontel (IT), Daniela Rizzetto (IT), Raffaele Santillo (IT), Fulvia Spizzo (IT), Giovanni in Renata Strada (IT), Igor Štromajer (SI), Michele Tajariol (IT), Andrej Štular (SI), Luca Tonin (IT).
ABOUT AUTHORS: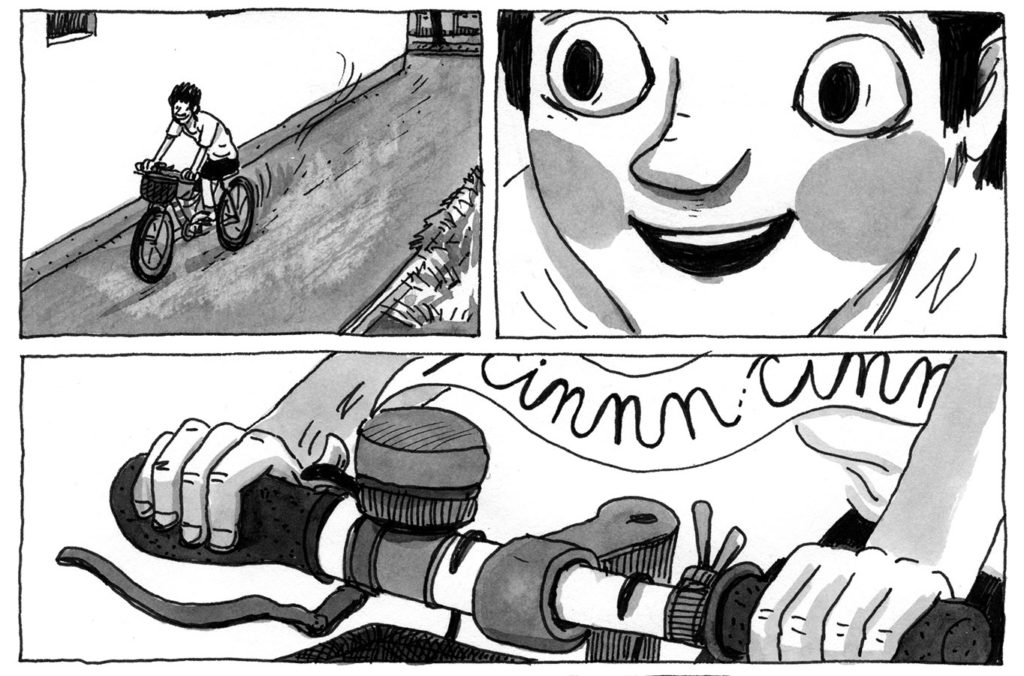 TANJA KOMADINA (1976) graduated in Visual Communications from the Academy of Fine Arts and Design in Ljubljana, and is mainly active in the fields of illustrations and comics. As an illustrator of books and textbooks for children and youth she works for numerous Slovene publishing houses, and has her work regularly published in the children magazines Ciciban and Cicido. She has received a number of awards for her work, amongst other the Golden Pear plaque for her comic book Cool Bike (Stripburger, 2014) and the golden pear award for the illustration of the collection of stories by Nataša Konc Lorenzutti Who is in charge today? (založba Miš, 2015). Cool Bike was translated into Swedish this year.
PIERMARIO CIANI (1951–2006) started his art career as a photographer as which he created a series of experimental and documentary photographs. He became interested in communication systems within the context of art (mail art) at a very early stage and he was also involved in situational actions. He was a distinctively postmodern artist, who expressed himself in diverse fields, independent from the dominating artistic guidelines. He was also the organiser and initiator of numerous artistic events and initiatives, amongst others he was the cofounder of the publishing house AAA Edizioni, and a pioneer researcher of internet culture in the local environment.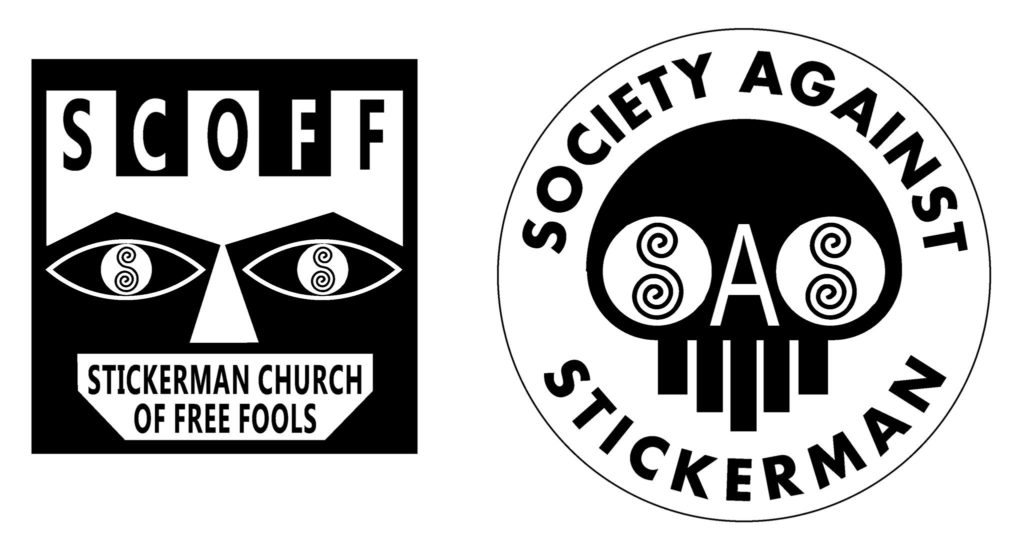 ACCOMPANYING PROGRAMME:
Sunday, 22nd January 2017, 11 am
Presentation of the project and guided tour of the exhibition with Bojan Albahari, a member of the Stripburger editorial board.
Saturday, 4th February 2017, 10 am to 2 pm
Letter in comics form
Stripburger workshop
mentors: Andrej Štular and David Krančan
With the various comics workshops and drawing rooms Stripburger encourages creativity and additional education in the field of comics. This workshop is aimed at all who are already familiar with creating comics and would wish to expand their skills and knowledge. At the workshop you will draw a letter in the form of a comic and send it to your friend. The four hour free workshop is intended for children aged 10 years and over. As there are a limited number of places, advance applications are obligatory.
Information and applications: petja.grafenauer@gmail.com
____________________________________________________________
____________________________________________________________
Openign hours: Tue.–Fri.: 10.00–18.00; Sat.–Sun..: 10.00–14.00. Until 9. Feb. 2017.
Producers: Forum Ljubljana, association Viva Comix
Co-producer: Vodnik's Homestead

____________________________________________________________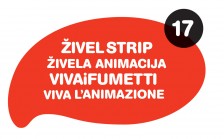 For more information on the competition Long live comics! Long live animation! please visit: www.ljudmila.org/stripcore/zivel_strip/
The call for completion entries ends on 22nd March 2017. The comics and illustrations that will arrive for the competition will be presented at the exhibition in Trubar's House of Literature in Ljubljana. The opening of the exhibition, the award ceremony and projection of animated films from the Animateka programme Slon will take place on Friday, 14th April 2017, at 5pm.
Save