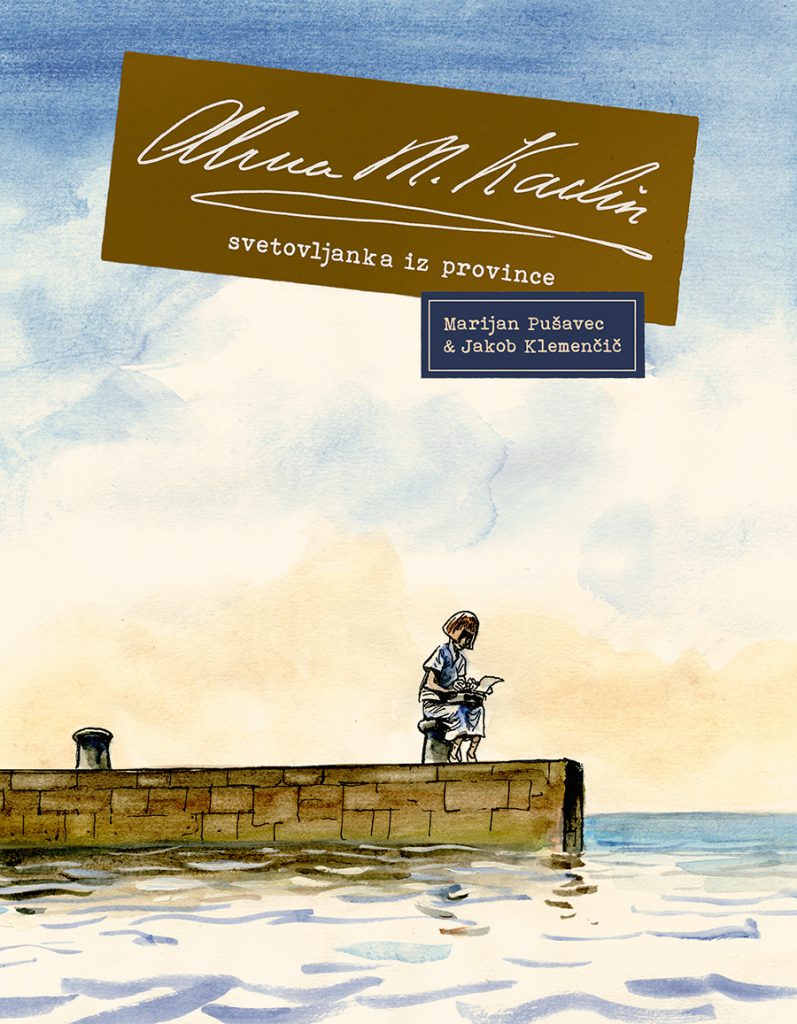 Alma M. Karlin: A Cosmopolitan from the Province – a graphic novel biography dedicated to Alma M. Karlin (1889–1950), an extraordinary woman, worldwide traveller, polyglot and writer from Celje.
---
THIS RELEASE IS IN SLOVENE LANGUAGE!
Republika Strip edition #22, November 2015, 164 bw pg., A4-, 12 €
 A graphic novel biography, dedicated to Alma M. Karlin (1889–1950), an extraordinary emancipated woman, writer, worldwide traveller, explorer, polyglot, theosophist as well as a cosmopolite from Celje, Slovenia.
Alma M. Karlin was born in 1889 in Austro-Hungarian Empire and died in Ex-Yugoslavia in 1950. She is a Slovenian and worldwide phenomenon, a daring and brave woman who, between 1919 and 1927, set out on a perilous and risky eight-year journey around the world equipped only with a typewriter. In her time, she was the only woman who had accomplished the feat of traveling across the world and funded her travels by translation services and writing. Her travel and fiction novels (written in German) became very popular in the 1930s and she reached at least European if not even a world fame. In Slovenia Alma's work had been forgotten till the 1960s when she was "discovered" by the ethnologists. Nowadays Alma M. Karlin inspires artists, feminists, historians as well as the general public.
The biographical novel in comics form Alma M. Karlin, a Cosmopolitan from the province gives insight into the mental world of Alma M. Karlin, her suffering, crises, as well as persistent dedication to a higher aim which, regardless of setbacks and sometimes hopeless life situations, always drives her to pursue her goals: to understand the languages of the world, to travel worldwide, and to become an international writer.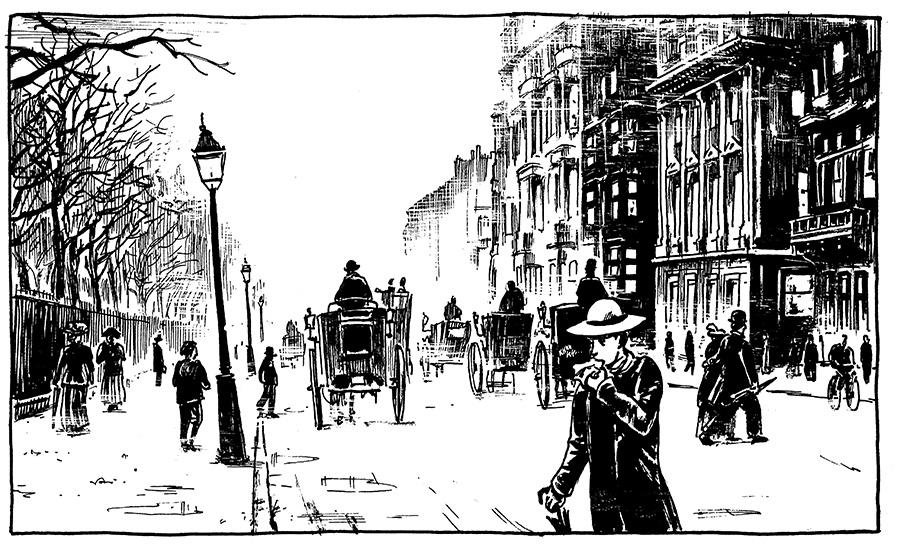 The graphic novel consists of four chapters: Cilli, London, World and Celje, in which we follow the life of this extraordinary woman from her childhood and health problems, early death of her father and her love-hate relationship with her mother until the meeting of her longlife companion Thea Schreiber Gamelin, World War II, when she joined the partisans, problems with the post-war communist regime and her death in poverty in a small house in Pečovnik above Celje. The longest chapter is dedicated to her eight years long journey around the world, visiting all the continents, and living in the most distant parts of the human civilisation – about which she wrote and drew with careful attention. She was a citizen of the world, peculiar and free, without borders, far ahead of her time and the graphic novel Alma M. Karlin, a Cosmopolitan from the Province exposes what truly makes Alma great.

"With this work Slovene comics received a pioneer work in the genre of biographical novel in comics form, which places the intimate history of the protagonist alongside the events that marked the world at the time. Klemenčič proved to be the perfect illustrator for this story, for he has a sense for the naturalistic and historically correct revival of the bygone times and the various locations through which Alma's biography meanders." – Gašper Rus, A Decade of Comics. Comics in Slovenia 2006-2016
Marijan Pušavec (1962) is an writer, dramaturgist and passionate researcher. As an writer his work ranges from being a published author of short stories to that of script writing for comics. For the past decade one of his primary focuses has been upon the famous personality from his hometown Celje, Alma M. Karlin and Meksikajnarji (Mexicanos), Slovenian soldiers, who fought in Mexico as volunteers in the Habsburg Imperial Army.
Jakob Klemenčič (1968) started his career in comics in 1993. He has published a great number of short comics in many Slovenian and foreign magazines. A distinctive feature of his style is his great attention to detail. Klemenčič is one of the founders of Stripburger and works in the Art History Department of the University of Ljubljana.
Save
Save
Save
Save