/circuits and linocuts /
Exhibition opening & musical performance:
Wednesday, 7th October 2015, at 20.00,
DLUL gallery, Breg 22, Ljubljana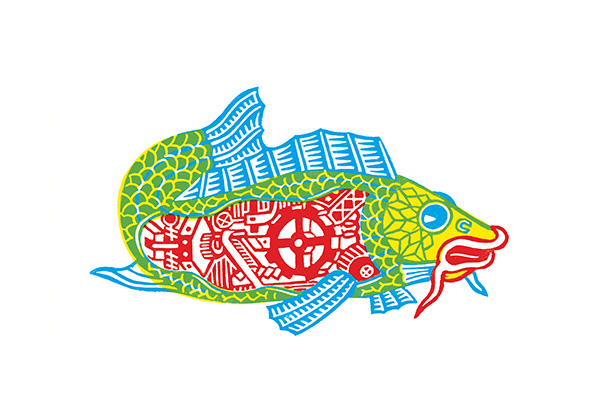 Olaf Ladousse, French artist from Madrid is for the first time in Ljubljana independently exhibiting a series of graphics works, mostly linocuts, accompanied by a series of unique electronic instruments.
Ladousse's visual expression is characterized by a simple and clean drawing, full of numerous influences from the contemporary (pop) culture and street art, while often inspired by the common practices in comics and animation as well.
Olaf is also known for his unique instruments that he builds from throwaway electronic toys and other apparatus. These so-called doo-rags are tiny noisy devices and at the same also peculiar art objects whose visual design fits perfectly with the artist's graphics work. During the opening night, the artist is going to carry out a musical performance using these instruments with the help of Carmen Espina.
Accompanying programme:
LINOCUT WORKSHOP
studio tipoRenesansa, Saturday, 10th October 2015
MUSICAL PERFORMANCE AND DISCUSSION WITH THE EXHIBITING
Galerija DLUL, Monday, 12th October 2015
ADDITIONAL EXHIBITION IN THE TIPORENESANSA STUDIO
studio tipoRenesansa, Monday, 12th October 2015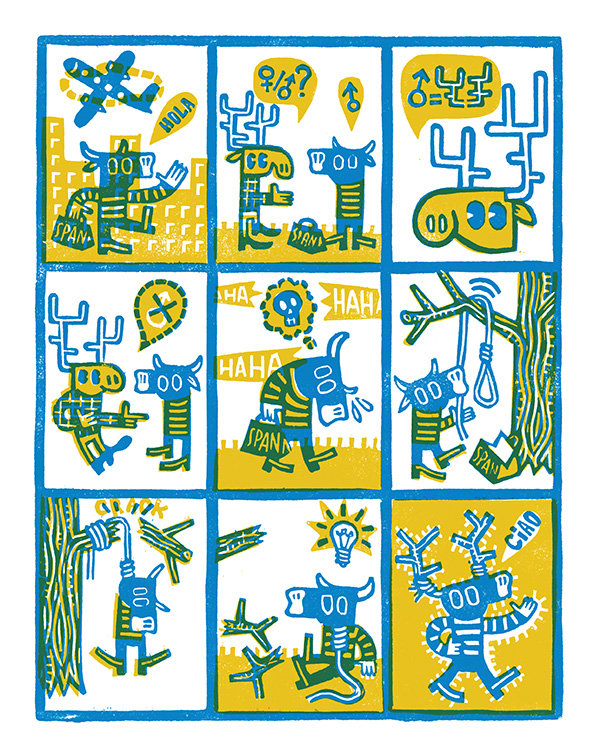 Production: Stripburger/Forum Ljubljana
Co-production: DLUL, studio tipoRenesansa
Supported by Ministry of Culture of the Republic of Slovenia, Municipality of Ljubljana – Department for Culture and French Institute in Ljubljana.
The exhibition is also part of STRIPOLISFEST 2015, 3RD COMIC STRIP FESTIVAL (Ljubljana, 7 – 10 October 2015).