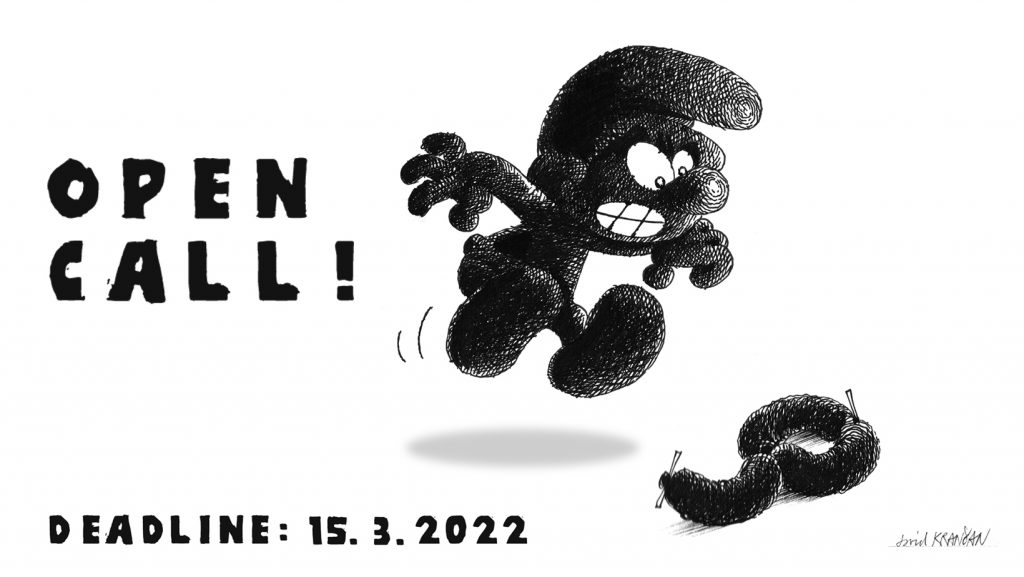 ---
After two years it's time again for a new open call for Stripburger comics magazine #79! We're looking for 1–8 page short stories in B/W. If you have something narratively daring & visually stunning for us, feel free to send us submissions to burger@mail.ljudmila.org by 15th of March 2022!
SUBMISSION GUIDELINES:
format: 190 x 270 mm (vertical; please don't forget to add 5 mm of extra bleed if you have full page images)
1–8 pages
B/W (sorry, no colors this time)
there is no theme – just use your imagination!
language: Slovenian, English, wordless comics are also welcome!
file format: tiff or pdf (resolution: 600 dpi for B/W works and 300 dpi for grayscale ones)
Submit preview / low-resolution files for our consideration! For comics longer than 3 pages, please send them all joint in a single PDF. This is a preview, we will ask you for hi-res files once the submission is accepted.
Submissions should include your name, surname, where are you from (country), a link to your website/Instagram (optional).
DEADLINE: 15 March 2022
SEND TO: burger@mail.ljudmila.org
ADDITIONAL NOTES:
We are not necessarily looking for new comics, you can also send older stuff, but we'd prefer that the comics have not been previously published in English in an international comics magazine/anthology.
After receiving your work we'll send you a confirmation email within 10 days (please be patient!).
Stripburger's editorial team holds the right to accept or decline any contribution.
Stripburger #79 will be out in June 2022.  The decision what we'll publish will be made until 15 April. We'll mail you if you're in! If we publish your comics, you'll get 5-10 free copies of the magazine.
You would really like to participate but the deadline is way too short for you? No worries. There will be another open call later this year!
If you have any questions, please don't hesitate to get in touch. Write us: burger@mail.ljudmila.org
We look forward to receiving your submissions and thank you very much for spreading the word! Long live comics!
---
Stripburger: being daring and dashing since 1992!
#30years
Illustration: David Krančan