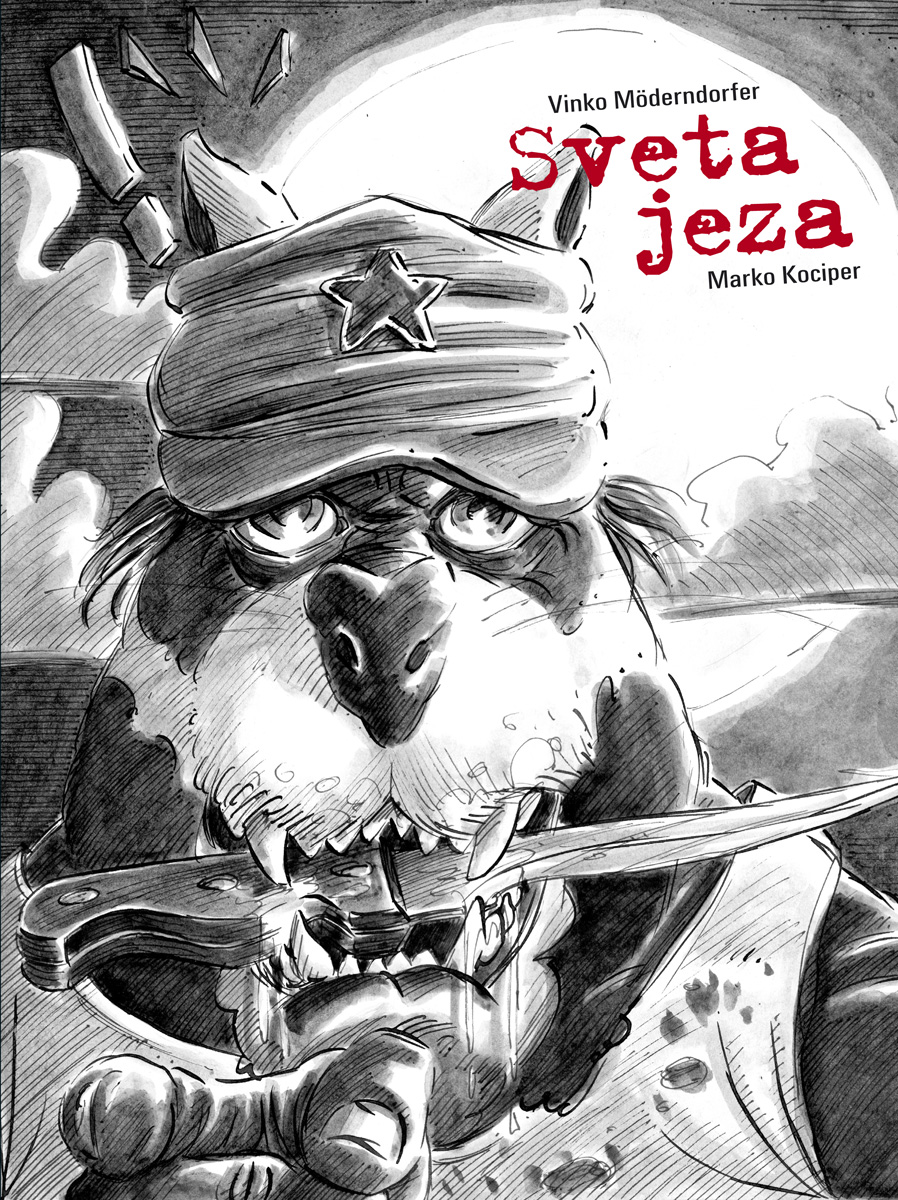 The Holy Rage – a visualised poem by Vinko Möderndorfer, which represents a hard criticism of the Slovene transition and its anomalies.
---
THIS RELEASE IS IN SLOVENE LANGUAGE!
Republika Strip edition #17, October 2012, A4, 32 pgs.

Save
»The one who has nothing has to be bereft of that as well! The one who has everything shall have even more! These are the mottos of the last two decades. Twenty years!! My beloved Slovenes!!«
The Holy Rage is based on a poem in prose entitled The Holy Rage, a Sermon written by Vinko Möderndorfer in November 2010 for the supplement 'Saturday Supplement' of the daily paper Delo. The Holy Rage is a literary-visual critique of the contemporary Slovene society, its authoritative structures and greed. The Holy Rage is a study of the actual condition of things, concrete social and political conditions; it is a story of the collapse of the moral and ethical values and an appeal for union for the freedom of the world.
Marko Kociper, a comic author, has transformed the poem in prose into a comic narrative and visually further spiced the literary already very juicy depiction of the social condition. The comic album The Holy Rage sums up and interprets Möderndorfer's sermon on 32 pages. In the role of the narrator, the preacher, there is Badger that we have already got well acquainted with in the previous Kociper's comics. The dynamics of the narrative in shades of grey is now co-created by full-page illustrations, whilst the album is permeated with the satire in Kociper's manner.
Save