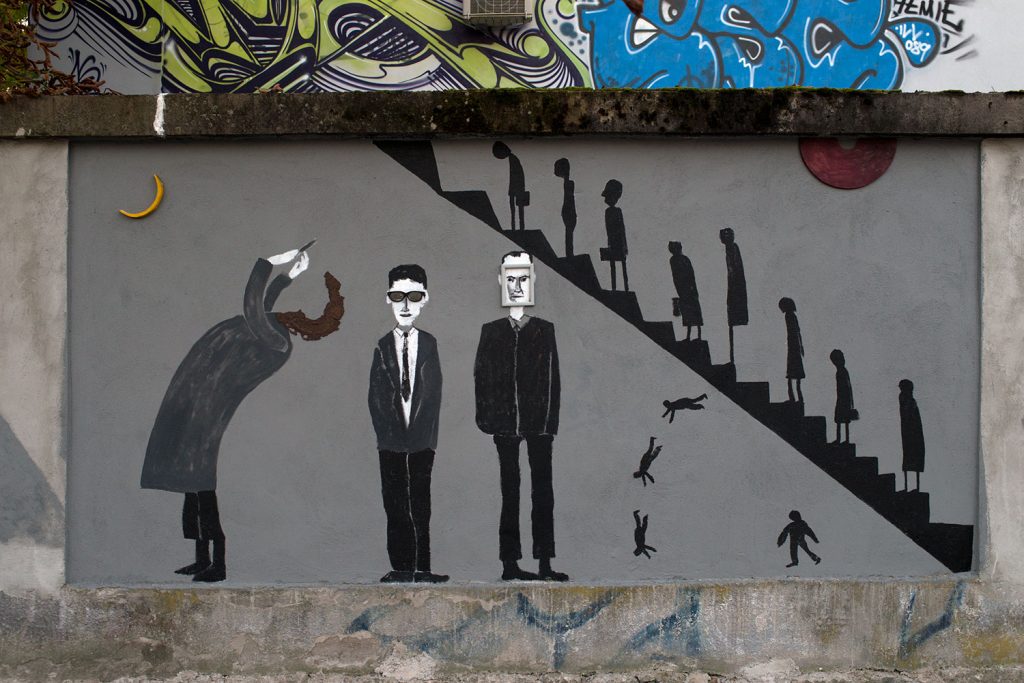 TINTA Comics Festival 2019
Andrej Štular: Kolaps (Collapse)
street mural
AKC Metelkova Mesto walls along Maistrova street, Ljubljana
OPENING: Friday, 11th October 2019, at 19.00
/until next year's autumn /
---
The first two editions of the Tinta comics festival had Marko Kociper and Kaja Avberšek painting the outer walls of AKC Metelkova Mesto, while this year the same task was trusted to Andrej Štular. His mural titled Kolaps (Collapse) peruses meaningful iconography of the modern life: the artist's visual narrative deals with the fast and relentless pace of modernity, the haste and the (over)crowdedness both experienced daily, day after day, by the modern urban dwellers. His visually (c)lean comics story with a pronounced line drawing brings about a depiction of time where there is no time left at all: the narrative focus is in emphasizing an alternative pace of life.
---
Photo: DK
Coproduction: KUD Mreža
Sponsor: OZ Elektrovod instalacije z. o. o.