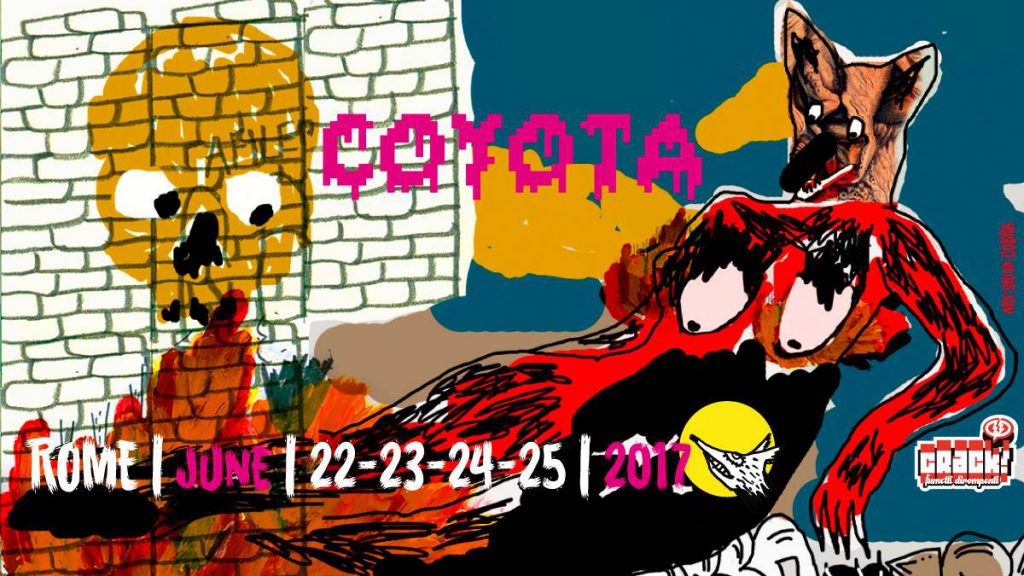 Stripburger at the Crack! – 13th Rome festival of comix drawn and printed art!
22 – 25 June, Rome, Italy
The Latino-Roman world has been recently showing much interest in the contemporary authors comics, which is why the three-headed team of Stripburger simply had to visit the Eternal city of Rome as well.
The Crack festival that traditionally takes place in the picturesque Roman fortress of Forte Prenestino is the largest Italian international festival of alternative and independent comics. This year, between the 22nd and 25th of June, it will host thousands of visitors and hundreds of comics artists and collectives who will be able to enjoy the festival's rich accompanying program. These additional activities will include the screenings of two animated movies created with our comics (Stripburger in motion and Wanted directed by Boris Dolenc) and Blu, a short experimental animated film by Andrej Štular. Our team will hold a linocut workshop at the festival together with the French master of graphic arts Alkbazz and create a comics mural with the Portuguese Arara collective. A comics and art prints fair too will be held throughout the duration of the festival where we will have many opportunities to present our magazine and other printed goodies to the Roman and Italian audience and to meet many interesting artists.
Members of Stripburger's expedition to the Crack! are Andrej Štular (comics artist), David Krančan (comics artist and editor) and Bojan Albahari (editor).
Saluti da Roma!
Supported by the The Slovenian Book Agency (JAK).
Save