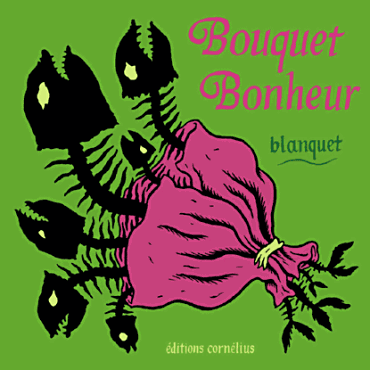 How do you feel right now, as a comic artist, an animator or an illustrator, perhaps even as a pupeteer?
I feel like there are couple of personalities living inside of me at all times. In the morning I feel like drawing. In the afternoon I want to make a film and in the evening I want to take photos. I'm a little bit of all… a bizzare mixture.
What gives you better chance for expression? Working in 2D drawings or 3D objects or even in painting on female bodies?
Any of them is good, but I feel closest to drawing as it gives me a chance to refill my bateries…films and pictures stay more on a physical level. But drawing on the corner of my desk with pen and ink simply relaxes me.
We heard that you and Olive are working on a feature animation film. Can you tell us more about this?
Like everything I have been doing so far, this as well is a good experience. Some producer offered us, if we'd like to write a story for a feature animated film and I agreed immediatelly. The script and the dialogues are finished, as is a 3 minute pilot. The title of the project is Bad seed. It is a story about a teenager, that discovers an underground world. We don't know yet if the film will be finished at all, but I do hope that I will meet a rich heiress and try hardest to win her heart and take a couple of millions off her hands.
What kind of experience you got from working with Olive for the children book Le Roi des Crabes? And also how was it for you working for children audience as there is so much grotesque and black humor and even violence in your other comics?
So far so good. Working together enables us to distance ourself from each other and exchange a lot of different ideas at the same time. Children are very much attracted by my images. Children like violence and absurdity… adults are the ones that are afraid to buy such books for their children, although children generally like cruel situations and dark colours…I'm sure, it reminds them of their nightmares.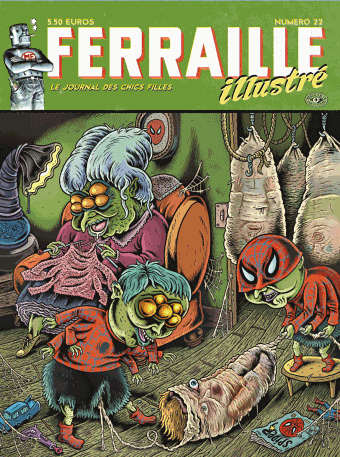 Where does all this darkness and grotesque in your stories come from anyway? Are you having horrible dreams or are they a reflexion of your own perception of reality?
I do not make any difference between reality and dreams. I have an impression, that they're both mixed together. Most beautiful dreams I had are nightmares and it amuses me and makes me take a distance towards the lenght of life. My own life. And it's about the same in my stories.
Where did you come with the idea to use silhuets for your last comic books (La nouvelle aux pis, Bouquet Bonheur…)?
It was a coincidence more or less. I made an image in similar style for l'Association. Then I wanted to make a longer story and was looking for a trick to tell it fast, draw quicker. So I thought it would be nice to have a book made of shadows, as it's a time-saver when it comes to visuals, and at the same time it gives you an immpression of something mysterious.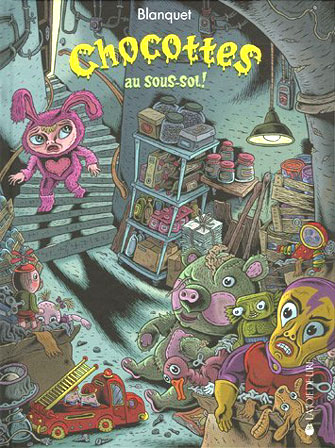 Do you feel an important artist on the contemporary French visual art scene? What's your place in it and do you feel you are strictly a comic artist?
I don't feel like I would like to take any position at all. I'm lucky that some of the publishers, like Cornélius, are giving me completelly free hands with making the comic books. Others like Alan Beaulet, for example, are not afraid to publish books with body paintings I made. Newspapers call me to make illustrations, but I don't know if that matters… It matters that I'm having fun with my drawings in my own universe. I don't feel like I'm belonging to a comic community… more to a drawing community and those, that invented their own universe.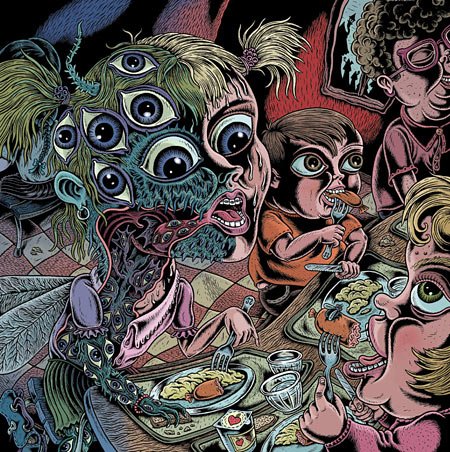 You've worked a lot recently for american publishers. You sent a lot of your short stories to American anthologies. Why isn't there an album of your own published in America yet?
Some years have past since they wanted to make books with me at Fantagraphics. But I did not find any time for that… Next year we should make a book with Monte Beauchamp, that works for Blab!, but nothing is set yet.
You started publishing your comix by yourself. Do you think self-publishing is still an important movement for comic artists?
I don't know if it's important, but it sure is good to be able to show your work…and if an artist does not succeed in convincing the editor, then it's best he publishes his work himself… that way he'll at least exist as an artist.
What are your new projects?
I'm working on a new book for Cornélius, a dark story on 200 pages….