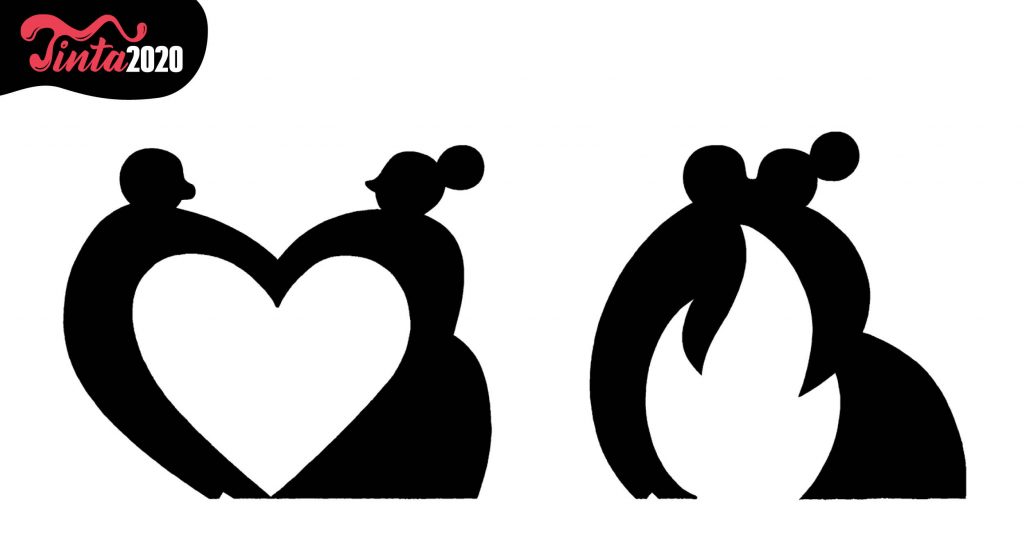 DAVID KRANČAN: Cloud #9
comics exhibition
TINTA Comics Festival 2020 // Meduza gallery, Koper
16th October  – 27th November 2020
The Meduza gallery in Koper, that traditionally hosts one of the chosen Stripburger's artists with an independent exhibition each autumn, is hosting this time the comics artist and illustrator David Krančan. He has established himself recently as one of the most notable comics artists in our country, as evidenced by extremely affirmative reviews, awards and award nominations that he received for his work. His opus is characterized by a masterful re-enactment of different styles that Krančan adapts to the content and to the target audience. Krančan's work, be it classic comics or illustration, is marked by an extremely sophisticated drawing and exciting dramaturgy, but above all by his imaginative and lively visual imagination.
The majority of exhibited works consists of drawings from two of his awarded comics albums published with Stripburger: Grdina (Beastie, 2014) and Pijani zajec (Drunken Rabbit, 2015). Apart from those and alongside a huge number of drawings, illustrations and prints, Krančan is also displaying his series of so-called exploratory short comics that are focused on comics themselves. The exhibition is further complemented by several comics that were created in the last few years for different educational and promotional purposes.
DAVID KRANČAN (1984, Ljubljana) graduated in comics with prof. Milan Erič at the Academy of Fine Arts in Ljubljana. He returned to Slovenia in 2009 after a one-year study in Prague. He is a longtime member of the editorial board of the Stripburger magazine and he has been providing illustrations for the Objektiv supplement of the Dnevnik newspaper since 2011. He has exhibited his works in the most prominent Slovenian and some European galleries and received several awards. Krančan is a researcher of different dimensions of comics as an artistic expression both in theory and in practice.
Photo: DK