comics interventions // Tinta, comics festival
AKC Metelkova city: wall in front of the Health Centre in Metelkova street (Marko Kociper) and Nočna izložba Pešak (Andrej Štular)
opening: Friday, 13th October, at 19.00 (the wall) & 20.00 (Nočna izložba Pešak) / until 3rd Dec. 2017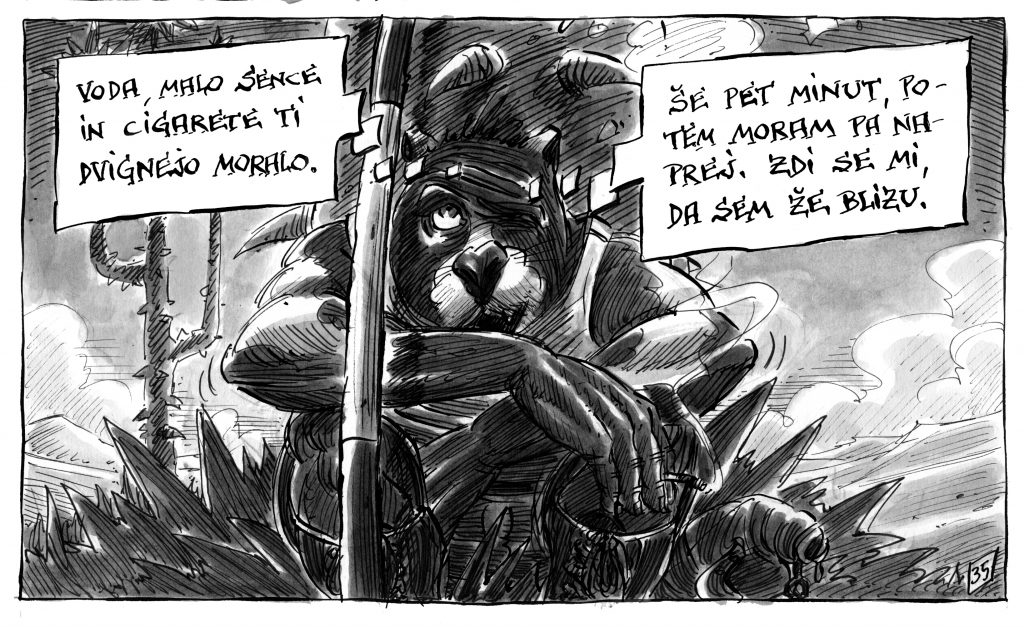 The authorship of the public comics intervention within the Gesamtkunstwerk Metelkova mesto project and Tinta comics festival was this year trusted to Marko Kociper. This time, he will embellish the wall opposite from the Health Centre in Metelkova street with the adventures of a screwball, a womanizer, a heavy drinker and a normal people rights advocate, in short of Jazbec (Badger). As usually in Kociper's case, this time again we can expect a grotesque, satirical and perhaps even erotically sprinkled display of the bitter social reality. An hour after this opening, another comics treat will came to be.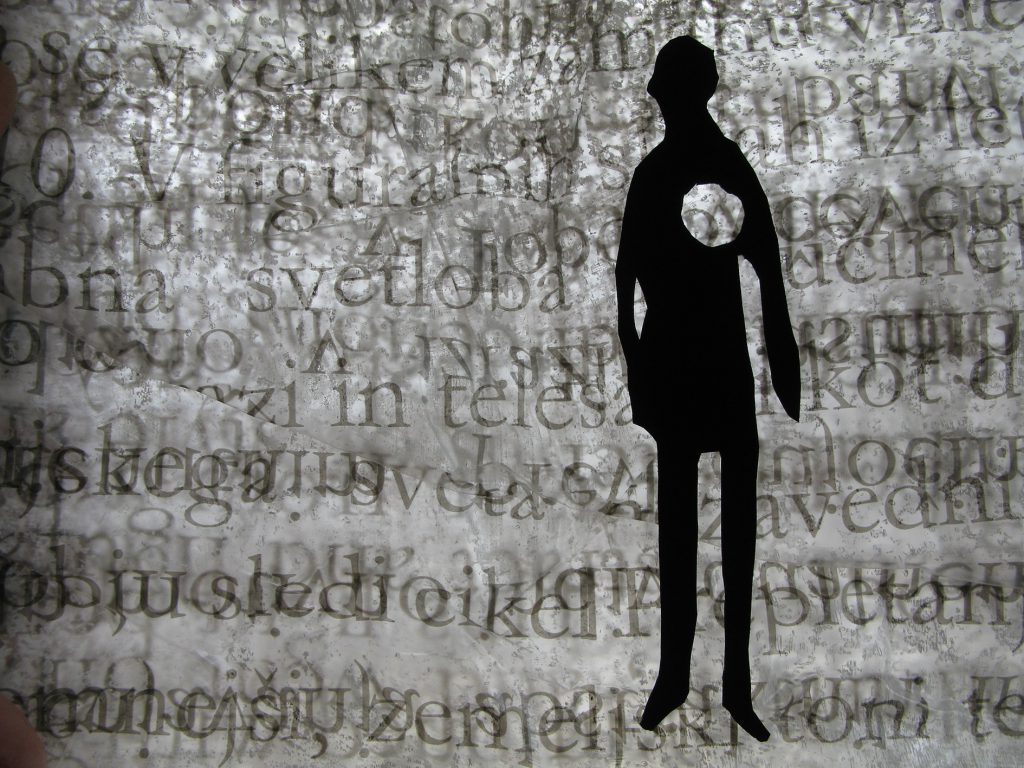 In the Nočna izložba Pešak Gallery, Andrej Štular will present his project Vrsta (Species), defined as a hybrid between the classic comics format, shadow theatre and frescoes. The street art gallery's windows will be filled with silhouettes of figures created after the images in the Dance of Death, a medieval fresco that reminds us how equal we all are in death.
About authors:
MARKO KOCIPER is one of the most prolific domestic comics artists with an extremely unique visual and narrative approach. The main leitmotives in his works are eroticism and satire, he's a great designer of comics characters who are anything but virtuous, but they still arouse plenty of sympathy. He's created seven independent comics albums, while his comics were published in many periodicals as well.
ANDREJ ŠTULAR often attempts to connect different visual techniques with the spheres of domestic psychopathology, but also with more universal themes that question the human being itself, the human identity and its role in the contemporary (turbocapitalist) world. Štular's work is characterized by skillful transitions between different media and with the abolishing of the borders between them, disclosing thus his very one-of-a-kind visual vocabulary.
Production: KUD Mreža /Celostna umetnina Metelkova and Nočna izložba Pešak Gallery, Coproduction: Strip Core/Forum Ljubljana
Save
Save