Graphic novel launch and a comics exhibition
Opening: Thursday, 6th October 2016, at 19.00
(Part of the 4th Stripolisfest festival)
Vodnikova domačija Šiška, Ljubljana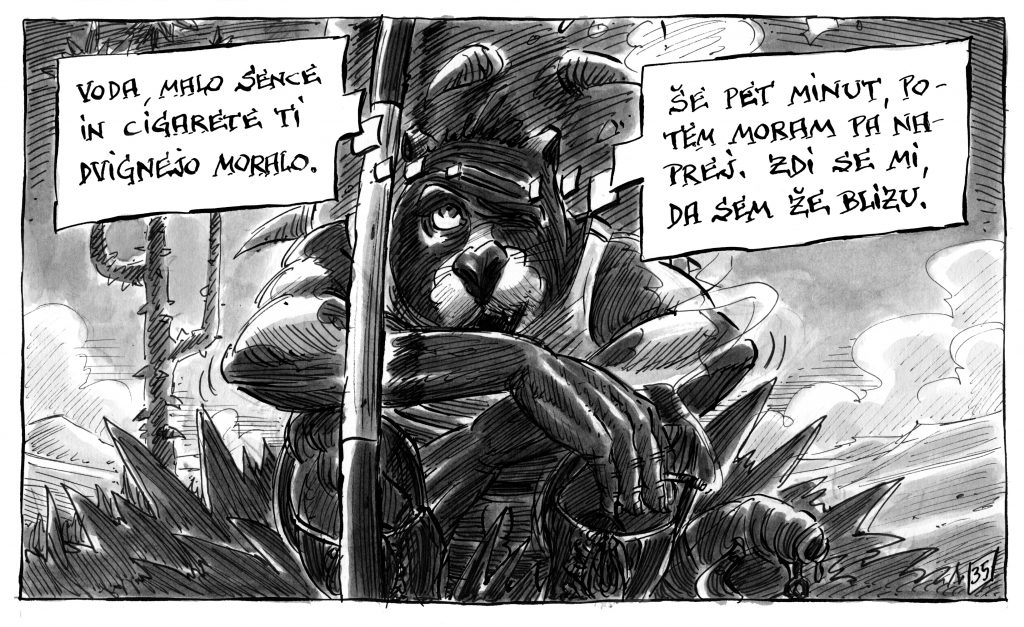 The eagerly awaited last part of Kociper's comics trilogy, featuring Badger as the main protagonist, is accompanied by a comprehensive exhibition where you'll be able to see the newest adventures of this famous, eternally thirsty and horny hero. The exhibition presents a series of original comics pages from the latest book titled 'Badger and the Desert Rose', alongside other, older Badger's adventures, published in Stripurger's comic books 'Badger and the rest of the world' (2009) and 'Badger and the Island of the Dead' (2014). The ambient setting will be enriched by spatial-sculptural interventions created by Marko A. Kovačič and Rok Mohar.
Satirical and roguish stories about Badger are based on Native American folk tales, and the artist has adapted them to his local place and present time. Badger is an adventurer, eternal truant and a womanizer, while at the same time a great fighter for the rights of little people as well. A small peek into the story: in this latest installment, a girl crosses his path in the middle of a desert, and their meeting leads Badger to a re-encounter with his nemeses, secretive creatures from outer space …
All the mysteries about Badger, about his loved ones, about his foes and everything else, will be revealed to the attendees of a special guided tour led by the Badger's personal biographer dr. Savčenko. The tour will take place on Sunday, 16th October at 11.00. A free-of-charge two-day comics workshop will be held at the location as well.

Marko Kociper is one of the most prolific Slovenian comics artists with a highly unique visual and narrative style. The common thread of his works are eroticism and satire. Kociper is an outstanding creator of comics characters who are anything but virtuous, but who nevertheless arouse much sympathy. So far he's created seven solo comic books. He also boasts a great number of publications in printed periodicals, such as magazine Polet, for which he's been creating weekly comics from 2005 until 2012. He's received a working scholarship for this work by the Association of Slovenian Visual Artists. He's exhibited his works on many different comics festivals and other cultural events.

ACCOMPANYING EVENTS:
Sunday, 16th October 2016, at 11.00
GUIDED TOUR OF THE EXHIBITION
All the mysteries about Badger, about his loved ones, about his foes and everything else, will be revealed to you by the Badger's personal biographer dr. Savčenko.
Saturday and Sunday, 22nd and 23rd October 2016, 10.00-17.00
STRIPBURGER'S COMICS WORKSHOP
Mentors: David Krančan and Andrej Štular
A two-day free-of-charge Stripburger's comics workshop is aimed at beginners above the age of 10, and offers a comprehensive insight into comics creation. It will feature searching for ideas, narration with images, writing stories, dialogues, lettering and use of the visual language of comics in a relaxed and enjoyable manner. Creation of short comics will begin after reviewing the templates and ideas and their individual analysis. In the end, the mentors will demonstrate the preparation and creation of a common book featuring the comics created in the workshop. Every attendee will receive their own copy of the created book.
Registration for the workshop is mandatory. Registration and information: petja.grafenauer@gmail.com
_______________________________
Šiška-based Vodnik Homestead Gallery
Vodnikova cesta 65, 1000 Ljubljana
Opening hours:
Tuesday – Friday: 10:00 AM–6:00 PM
Saturday and Sunday: 10:00 AM–2:00 PM
closed on Mondays and public holidays
Information:
Petja Grafenauer, PhD, Head of Gallery
E: petja.grafenauer@gmail.com
M: +386 (0)40 720 630
FB: VodnikovaDomacijaSiska
Producer: Stripburger/Forum Ljubljana, www.stripburger.org
Coproducer : Divja misel – Vodnikova domačija Šiška
The exhibition was sponsored by the Ljubljana City Municipality (MOL – Culture Department) and the Ministry of Culture of the Republic of Slovenia.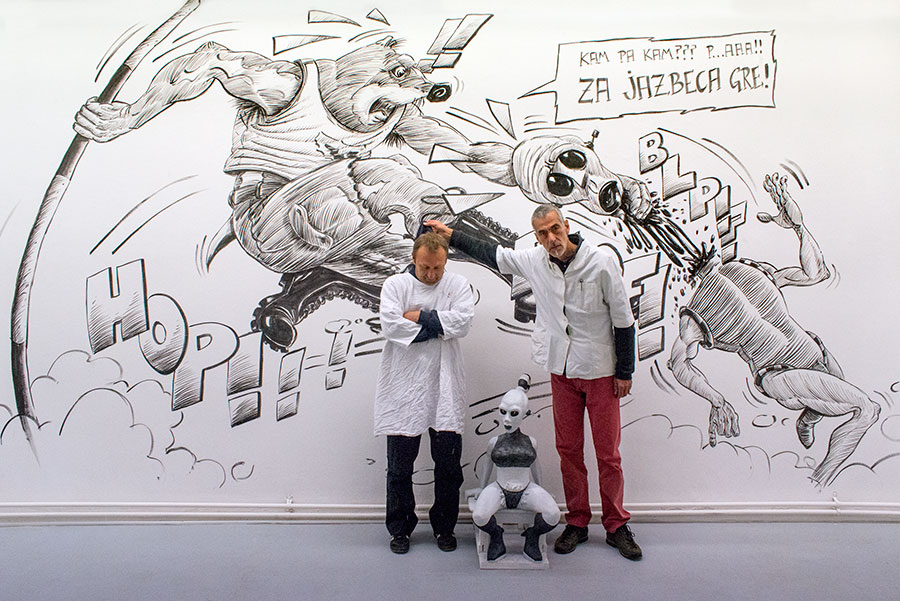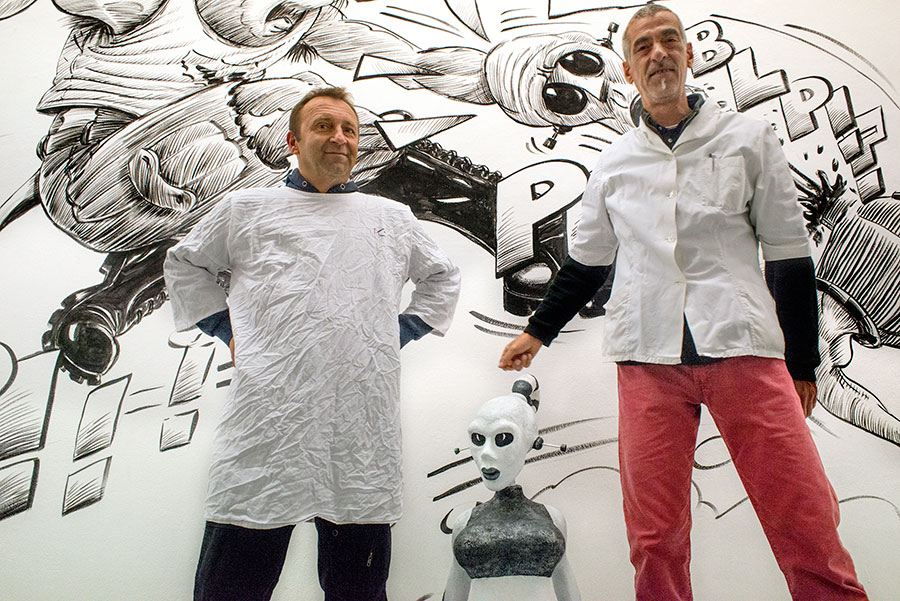 Save