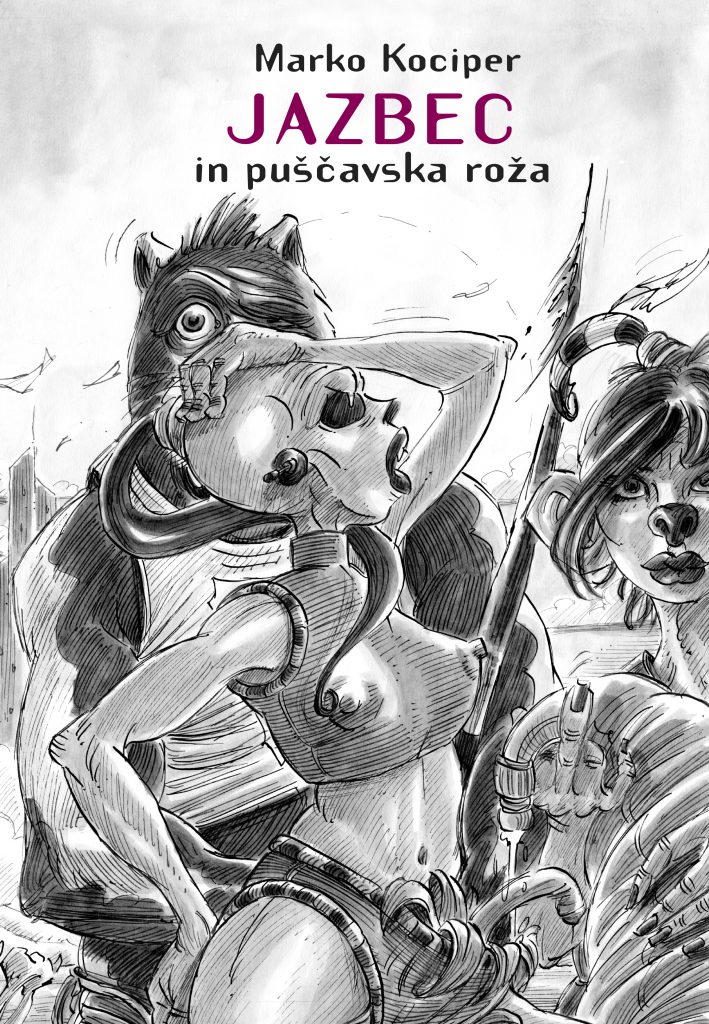 Badger and the Desert Rose –  3rd part of Kociper's comics trilogy, featuring the one and only Badger!
---
THIS RELEASE IS IN SLOVENE LANGUAGE!
 Republika Strip edition #24, 2016, 56 bw pgs., A4


6.00 €
Badger and the Desert Rose, the eagerly awaited 3rd part of Kociper's comics trilogy, featuring Badger as the main protagonist!
Satirical and roguish stories about Badger are based on Native American folk tales, and the artist has adapted them to his local place and present time. Badger is an adventurer, eternal truant and a womanizer, while at the same time a great fighter for the rights of little people as well. A small peek into the story: in this latest installment, a girl crosses his path in the middle of a desert, and their meeting leads Badger to a re-encounter with his nemeses, secretive creatures from outer space …
Marko Kociper is one of the most prolific Slovenian comics artists with a highly unique visual and narrative style. The common thread of his works are eroticism and satire. Kociper is an outstanding creator of comics characters who are anything but virtuous, but who nevertheless arouse much sympathy. So far he's created seven solo comic books. He also boasts a great number of publications in printed periodicals, such as magazine Polet, for which he's been creating weekly comics from 2005 until 2012. He's received a working scholarship for this work by the Association of Slovenian Visual Artists. He's exhibited his works on many different comics festivals and other cultural events.
www.ljudmila.org/forum/kociper
Save
Save
Save
Save