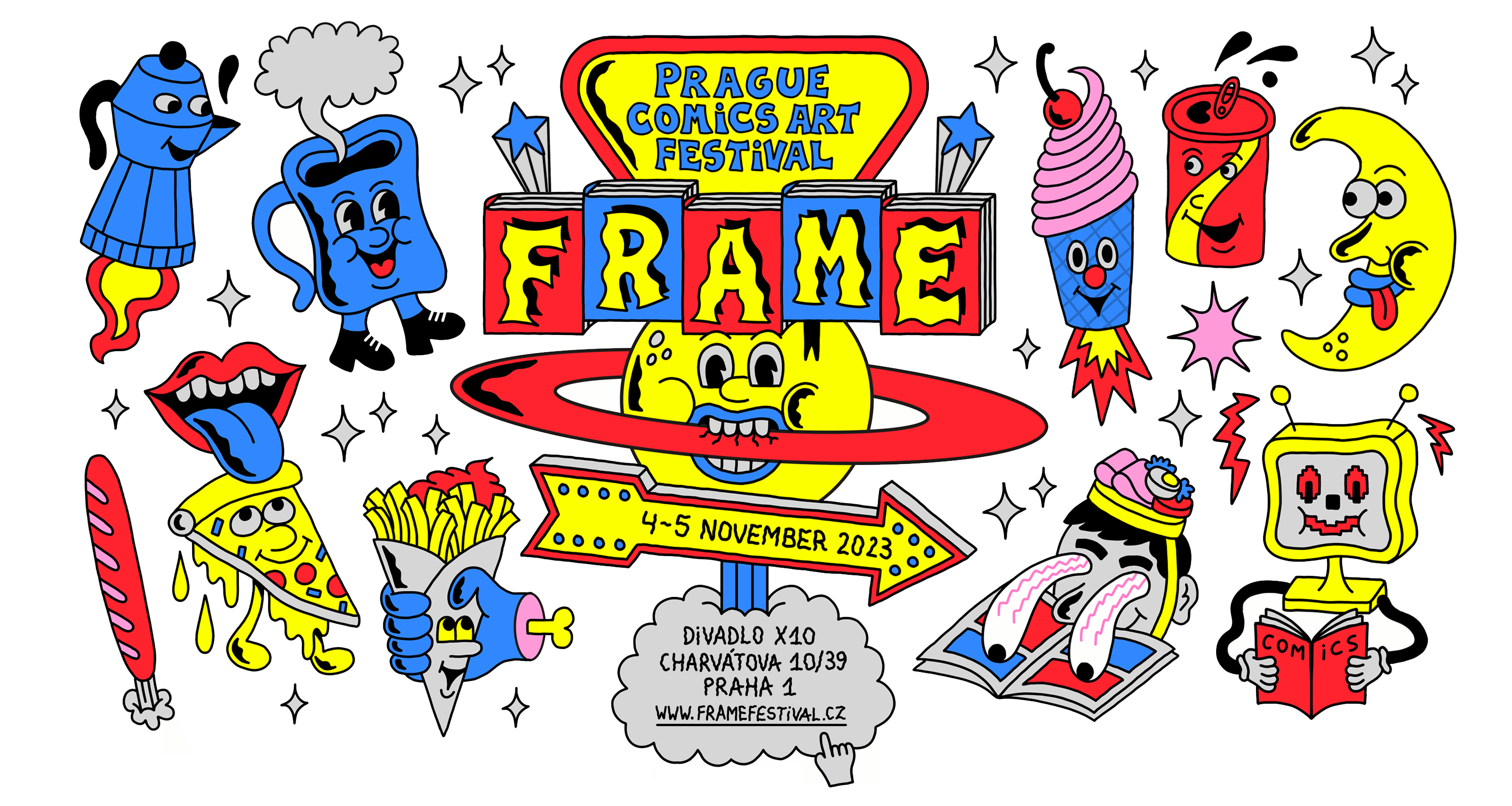 Stripburger magazine at the FRAME Prague Comics Art Festival
4–5 November 2023, Theatre X10, Prague, Czech Republic
---
Stripburger will be a guest at the FRAME Prague Comics Art Festival, a two-day event full of comics, zines, and illustrations. The festival aims to connect the local and international community of authors and publishers with the local audience, with the main focus on the rich production of contemporary comics. FRAME festival brings the comic-book market, exhibitions, workshops with professionals, lectures, live drawing, and many more.
Stripburger will present its works & activities with the exhibition Dirty Thirty: Thirty Years of Making a Scene. Signed by a bunch of Slovenian and international comics artists, the exhibited works represent all the diversity, uniqueness and variety that has been one of Stripburger's hallmarks from its inception to the present day. Stripburger will also have a table at the 2-day comics fair while the Saturday's program will include a talk about Stripburger's 30-year history of active shaping and co-creating the independent comics scene and a short presentation of the Tinta Comics Festival.
Stripburger will be represented by it's editors Katja Štesl and Tanja Skale and by the artist Gašper Rus.
PROGRAM:
COMICS FAIR & EXHIBITION "DIRTY THIRTY: 30 YEARS OF MAKING A SCENE"
Saturday, 4. 11. 2023, 10.00–20.00
Sunday, 5. 11. 2023, 10.00–18.00
*
STRIPBURGER: 30 YEARS OF MAKING A SCENE, talk
Saturday, 4. 11. 2023, 14.00–14.45
*
FESTIVALS ON THE ROAD
Series of short presentations of four European festivals
Saturday, 4. 11. 2023, 17.00–17.45
More about the festival at: framefestival.cz
---
International activities of the Stripburger magazine are co-funded by the Slovenian Book Agency.