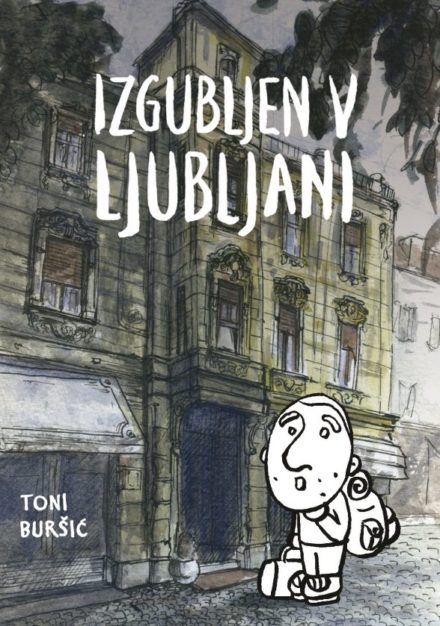 Toni Buršić: Lost in Ljubljana – first official mini album by young Istrian boy about his study experience in Ljubljana.
---
THIS EDITION IS IN SLOVENE LANGUAGE!
O edition #16 / April 2016, 24 pgs., in color, A6,  1,50 €
Mini comics album Lost in Ljubljana by the young Toni Buršić, an Istrian studying at the Academy of fine arts in Ljubljana, was published as part of the Živel strip! Živela animacija! project. His comics stories depict Toni's experiences during his stay in the Slovenian capital in a humorous way. His adventures and awkward situations in an authentically drawn urban environment where you will be able to recognize familiar buildings and scene from Ljubljana, are a one-of-a-kind document of its time and space.
Toni Buršić is a guy from the Adriatic coast who's still freezing in Ljubljana since he still has to finish his graduate studies at the Department of visual communication at the Academy of fine arts and design. He's interested both in comics and book illustration. His illustrations have been published in the Tribuna and Oxo magazines. He's still trying to make sense od this huge metropolis and finds consolation in the pizza burek and chocolate milk.
Save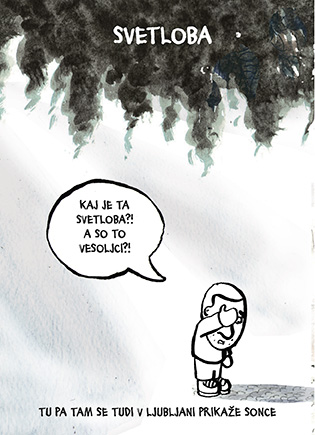 Save
Save