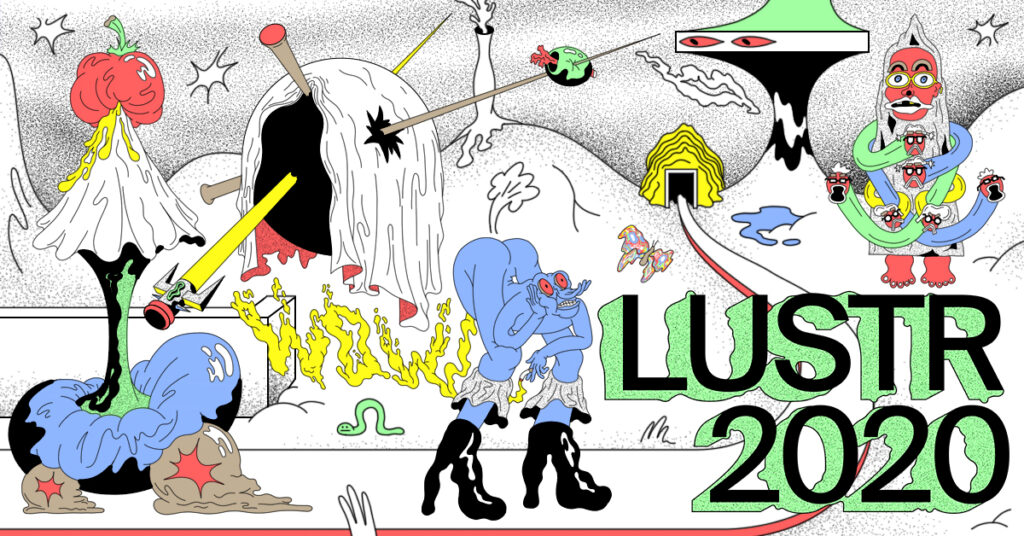 The Stripburger magazine is being hosted at the LUSTR festival in Prague
17–22 september 2020, Prague, Czech Republic 
LUSTR  is an international festival focused on illustration and comics that takes place in September in the heart of the Czech capital, while its LUSTR On Tour travelling exhibitions are shown around the world. In the six years of its existence, the festival has evolved into the largest and most referential event in the field of contemporary illustration and comics in the Czech Republic and presents a big number of domestic and foreign artists each year through a series of exhibitions, panels, discussions and workshops, reaching out thus to both general and professional audiences.
In the light of the current epidemiological situation throughout Europe which has wreaked havoc on the calendar of comics events and festivals, the organizers have dedicated additional attention to an extensive and carefully curated exhibition program as well as to the online discussions .
Stripburger magazine is presenting its activity at the central collective exhibition titled Manifesto 2020 that displays the dynamism and authorial diversity of contemporary comics creativity and independent publishing, and features several domestic and foreign comics collectives that actively co-create the independent European comics scene. Stripburger, an already mature gentleman among comics zines with its 28 years of existence and 75 published issues, is presenting silkscreen and risograph prints from the collections of Attention, work!, Sequences and a selection from most recent publications.
The exhibition is accompanied by an online discussion on the topic of comics anthologies with the co-founder of the Stripburger magazine, editor and curator Katerina Mirović, and David Schilter, co-founder and editor of the twinned Latvian comics anthology kuš!.
More about the festival: lustrfestival.cz
PROGRAM:
MANIFESTO 2020 – OPENING OF THE EXHIBITION
Thursday, 17. 9. 2020, at 18.00 (on display till 22.9.)
Kampus Hybernská, Prague, Czech Republic
LUSTR TALKS: STRIPBURGER & KUŠ!
online discussion / guests: Katerina Mirović (Stripburger), David Schilter (kuš!)
Friday, 18. 9. 2020 , 20.30–21.00
lustrfestival.cz
---
International appearances of the Stripburger magazine are co-financed by the Slovenian Book Agency (JAK).