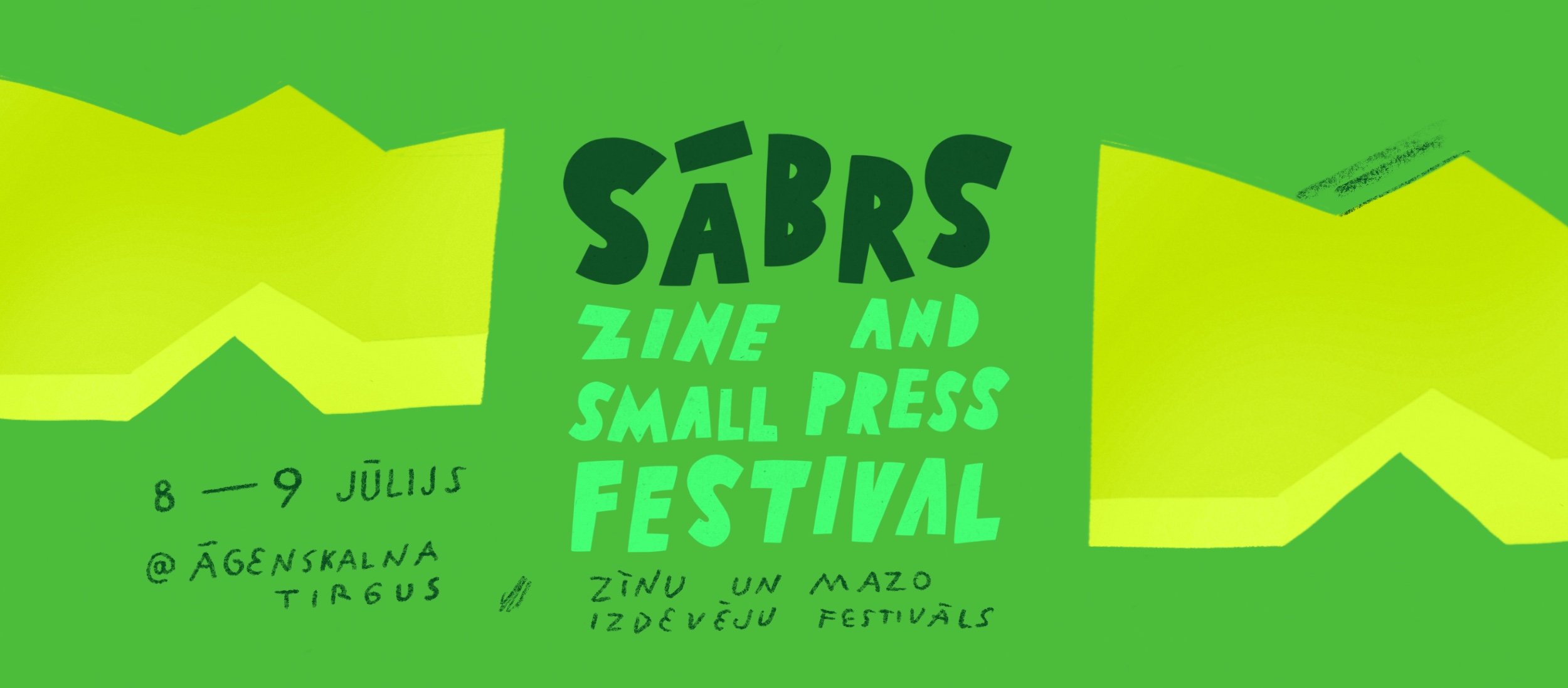 Stripburger at the SĀBRS Zine and Small Press festival in Riga!
8.– 9. 7. 2023, Rīga, Latvia
---
Stripburger will take part at the SĀBRS Zine and Small Press Festival in Riga, Latvia! The creators of the festival wish to cultivate and strenghten a neighborly bond in the field of publishing and illustration art, with sharing experiences, ideas and creating internal networks. For this reason, the name chosen for the festival "SĀBRS", is an old Latvian word meaning neighbor.
On July 7 at 18:00, the exhibition Stripburger: Thirty Years of Making a Scene will be opened in the Kalnciema Kvartāla Gallery. In focus of the exhibition is the chunky new anniversary anthology Dirty Thirty, a representative cocktail of comics, published in the magazine in the past three decades. Among vibrant and gritty comics there are textual intermezzos, bringing insight into the scene and what Stripburger is all about. Silkscreen and riso posters were created by comics authors, who are included in the anthology amidst our many other friends-since-ever with their diverse and unique comics. Featured artists include David Krančan, Matej Stupica, Andrej Štular, Jakob Klemenčič, Leon Zuodar (SI), Igor Hofbauer – Hof, Dunja Janković, Danijel Žeželj (HR), Pakito Bolino, Matthias Lehmann, Caroline Sury, Samplerman, Léo Quievreux (FR), Bendik Kaltenborn, Lars Fiske (NO), Bruno Borges, Miguel Carneiro (PT), Max Andersson (SE), Matti Hagelberg (FI), Arkadi, Atak (DE)… The opening of the exhibition will be also accompanied by a short presentation of Stripburger history.
The visiting members of the Stripbruger crew  – Katja Štesl, David Krančan and Tanja Skale – will also be present at the 2-day zine and small press market that will take place as part of the SĀBRS festival. And, as if that wasn't enough, David Krančan will take part in a one-month comics residency program, hosted by kuš! magazine in Riga.
PROGRAM:

SĀBRS zine & small press market
Āgenskalns Āgenskalns Market, Rīga
Saturday & Sunday, 8.– 9 July 2023, 11.00–18.00

---
Photo: Beāte Gredzena / SĀBRS
Exhibition organised in cooperation with SĀBRS Festival, kuš! comics and Kalnciema kvartāls.
Presentation of Stripburger magazine is part of the international cooperation programme co-funded by the Slovenian Book Agency.