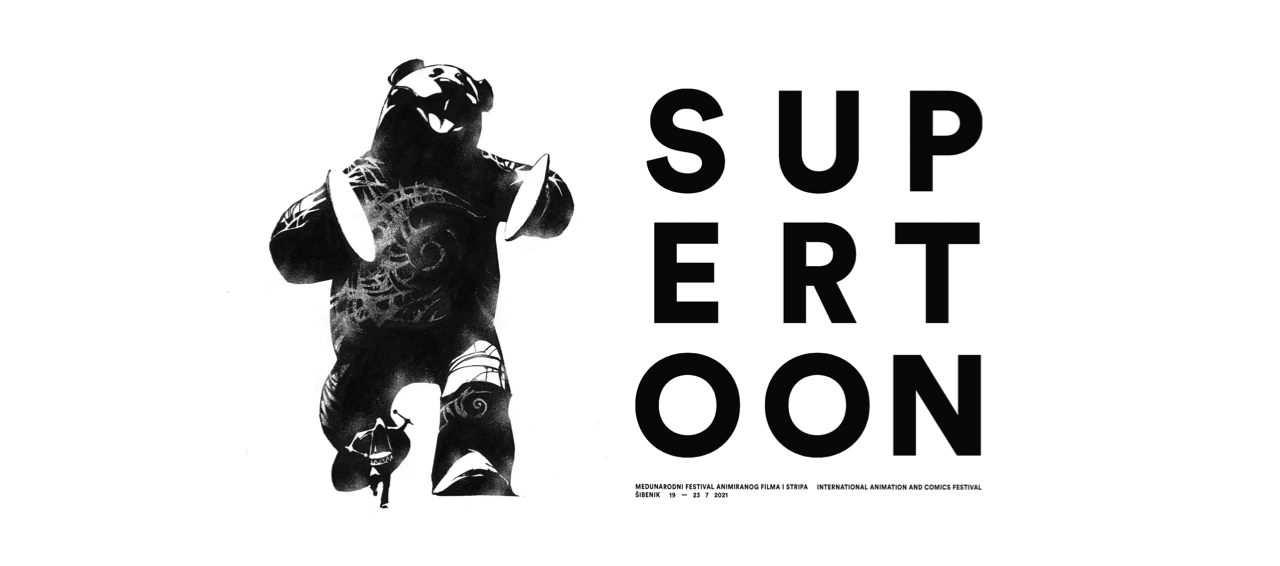 Stripburger at the Supertoon – International Animation and Comics Festival
19–23 July 2021, Šibenik, Croatia
www.supertoonfestival.com

---
Stripburger's adventuring party is setting out into the wide world again – according to the seasonal weather in mere flip flops – as this time the destination is the Dalmatian city of Šibenik where Supertoon, the international festival of comics and animation, is taking place between the 19th and 23rd of July.
The festival events in Šibenik's historical centre over those five days will include several open-air screenings of animations, exhibitions, panels, workshops and of course a comic book fair.
Apart from the awards for the best animated movies, the festival organizers will be, for the first time ever, awarding prizes for the best comics book and for the best comics magazine too. And, not to brag but – we're one of the nominees for the latter, yay!!! Other nominees include some of our good friends and long-time comics companions in the Balkan and global alternative comics scenes such as the Croatian Komikaze and the Swedish CBA. There will be an exhibition of all nominated comics publications in the St. Krševan Gallery.
Stripburger will be also present at the comic book fair while the present members of our magazine Tanja Skale and Katja Štesl will present our publications in a dedicated discussion.
And that's not all! This year's summer issue of the magazine, the 77th already and focusing on the new wave of Taiwanese comics, will be premiered precisely at Supertoon!
Anyway, if you happen to be vacationing in the vicinity of Šibenik, you're kindly invited to join us!
PROGRAM:
COMICS EXHIBITION – Comic Books and Magazines Competition  
19.–23. 7. 2021 / 9.00–12.00 & 18.00–21.00 @ ST. KRŠEVAN GALLERY
COMIC BOOK FAIR
19.–23. 7. 2021 / 9.00–12.00 & 18.00–24.00 @ OPEN-AIR CINEMA ĐARDIN
Q&A – Stripburger
20. 7. 2021 / 19.00 @ OPEN-AIR CINEMA ĐARDIN
More about the festival at: www.supertoonfestival.com
PHOTOS:  Supertoon
---
Publications and international activities of the Stripburger magazine are cofinanced by the Slovenian Book Agency (JAK).