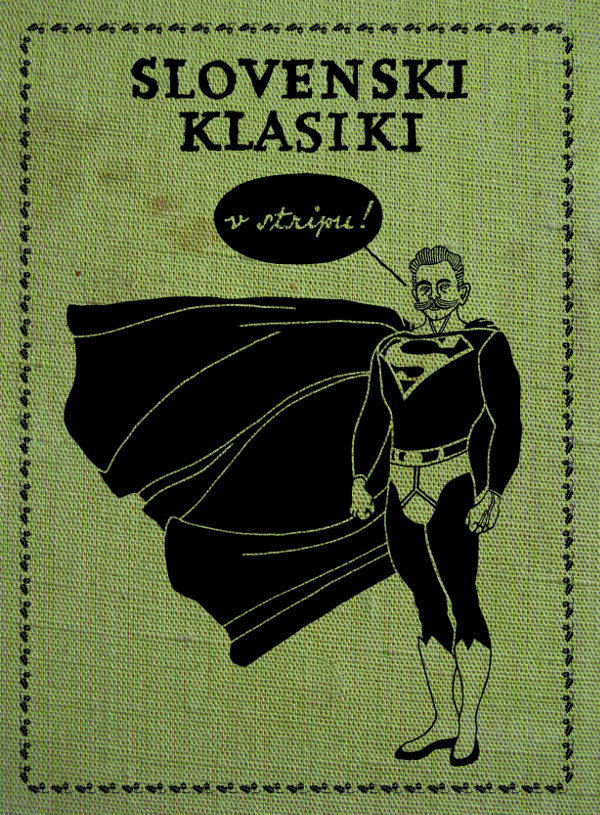 Slovene Classics in Comics Form – a cult anthology of comics parodies, which shamelessly and refreshingly topple the nation's great cultural texts from their pedestals.
---
THIS RELEASE IS IN SLOVENE LANGUAGE!
66 authors, editor: Tomaž Lavrič,
special edition of Stripburger and Mladina magazines, Edition O #5,
hard covers, 192 p., A4, 2009;
1st reprint: Sept. 2011; 2nd reprint: Dec. 2016.


17.00 €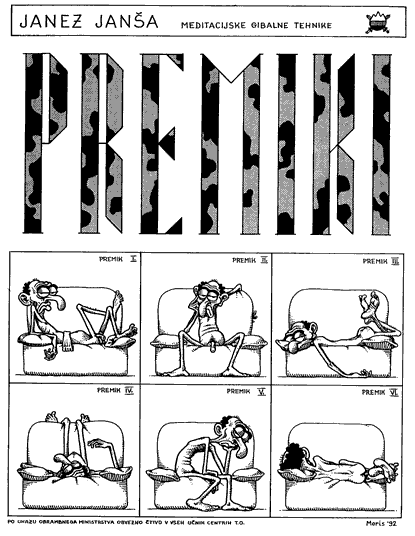 Tomaž Lavrič: Premiki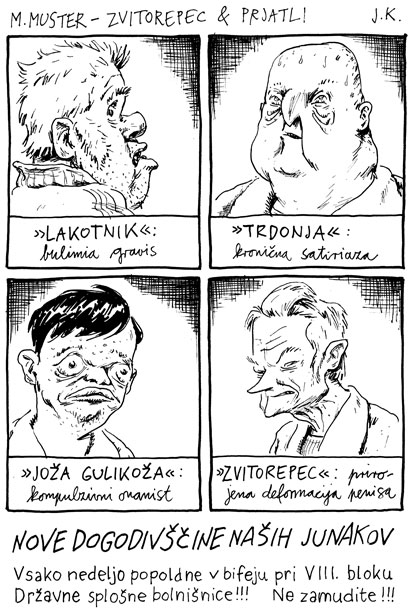 JK: Zvitorepec & co.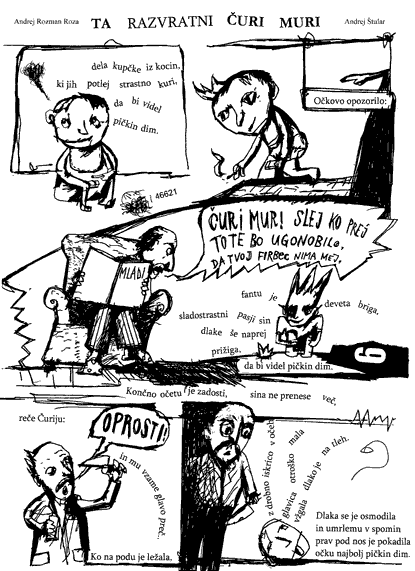 Andrej Štular: Ta razvratni Čuri Muri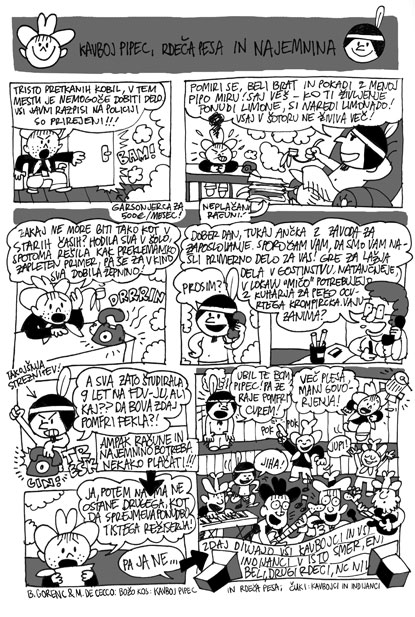 Boštjan Gorenc & Matej de Cecco: Kavboj Pipec, Rdeča pesa in najemnina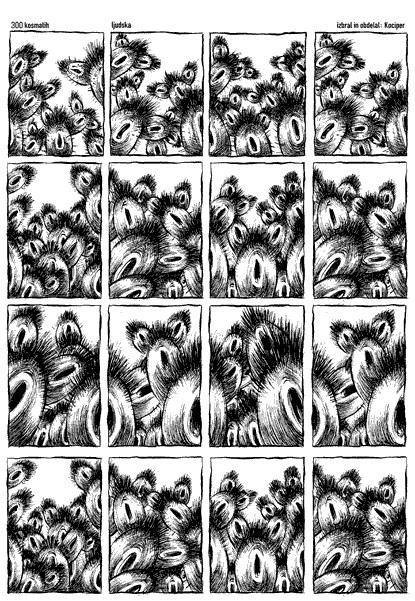 Marko Kociper: 300 kosmatih
Save
Save